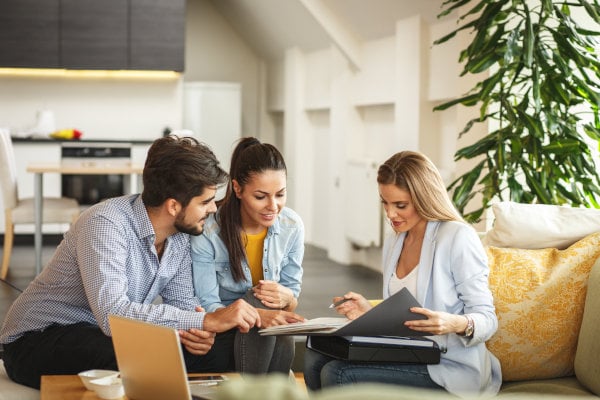 Because of the digital transformation of, well, everything on earth these days, many industries are finding themselves being outmaneuvered by tech startups, and their very lifeblood disrupted. By maintaining the status quo and operating as "business as usual" companies are losing relevance and are at risk of becoming the next Blockbuster Video.
The financial industry is a good case in point, specifically insurance. With Baby Boomers on the way out of the workplace, and Millennials and Gen Z taking center stage, innovative insurance companies, like Progressive and Geico, are putting relevant products and services into the palms of these young consumers. So, how do traditional insurance companies compete?
MassMutual Life Insurance Company (MassMutual) was facing just this dilemma recently. How do you convince young, vibrant people in the beginnings of adulthood to think about, let alone buy, life insurance? They may have employer-sponsored 401(k) plans, but retirement, and life insurance, is really not on their radar.
MassMutual knew it needed a radical approach to this problem, so it teamed up with design firm IDEO to design-think their way around it. First, they got into the heads of young adults and dug deep to discover their needs, wants, pain points and their familiarities.
The result? MassMutual just placed itself squarely in the playing field of its progressive, digital competitors. Drawing on the common Millennial rant that they've got to start "adulting," MassMutual used design thinking to create A Society of Grownups, an online community of financial planners and "fellow Grownups" that offers a suite of digital tools, including financial courses, calculators and articles to help Millennials "grow up" and take care of their finances.
There are modules about saving, budgeting, financial goals, home buying, debt, and retirement, with online chats available with young financial advisors.
By using design thinking to truly understand what Millennials need — a little nudge into "adulting,"— it's helping a generation grow up… and explaining why life insurance is a big part of that.
Learn how to enable innovation skill-building at scale here or download our free ebook Kickstart Innovation: A Guide for Organizations.