The past six months at ExperiencePoint have been busy ones with incredible partner engagements, growing certification programs and steady development releases. To support all this activity, our entire team has been running hard with our heads down. As much as we love our work, recovery and reflection is also important from time to time to ensure we're all running in the right direction.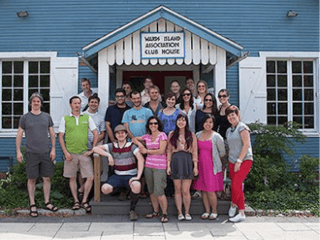 We needed a mid-year Regroup. Our goals for this meeting were pretty simple: to reflect on the past six months, check-in on our progress towards our goals and annual theme ("Starting at Awesome") and to have some fun as a team.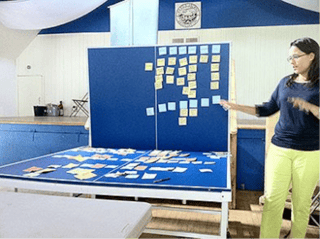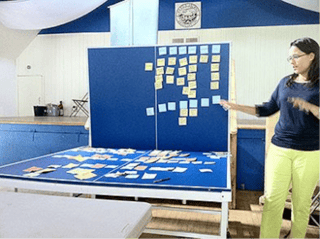 We packed our ExperienceInnovation™ stickies and ExperienceChange™ tools into our backpacks as we boarded the Ferry to our unique off-site destination: Toronto Islands. We arrived with three big items on our agenda: (1) to recognize and celebrate our progress so far this year; (2) to review and renew the values that guide us in our work every day; and (3) to identify and prioritize key initiatives for the last six months of 2013.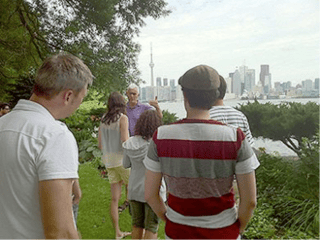 Of course, we also wanted to build in lots of time to take a breather and enjoy the Islands. We went on a fascinating post-lunch walking tour of Ward's with a 50+ year resident of the Island (thanks Martin!). And we finished the day with great food and drinks on the Island Cafe patio.
A great day of honest and open conversations, capped with lots of laughs left us all recharged for the fall, and also considering making this an annual event. Special thanks to our partners at Knightsbridge whose timely article on "After the Offsite" helped inform our process and follow-up.
Here's to a fantastic Fall for all!
The EP Team
P.S. We're hiring! Check out our new Account Manager role here. Kindly share in your network.