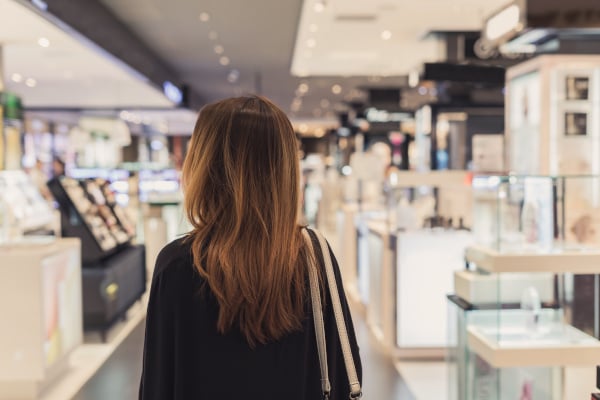 Beauty giant Sephora, with a presence in 34 countries around the globe and 38,000 employees, has long been interested in providing the best service to its customers while focusing on being an inclusive culture across a diverse range of communities. But it was a recent revelation that came from getting to the heart of the customer experience that led the company to a transformation. And, surprise, design thinking had a hand in it.
Owned by French multinational LVMH and operating some 2,500 stores around the world, Sephora's transformation was recently profiled in Inside HR. The shakeup was predominantly attributed to increased data collection, analytics, and insights into customer needs, behaviors and wants.
In the past, Sephora had focused on the customer experience and the employee experience separately. But recently, Sephora leadership had a "breakthrough moment" when they realized the customer experience and the employee experience were essentially the same thing. It makes sense. Sephora employees were almost certainly customers first. In response, the team deployed improved data analytics tools to gather information about the customer experience so that they could then link that data to the employee experience.
Data and Design Thinking
Karalyn Smith, global chief people officer, was quoted in the article as saying: "Data and insights are vital in understanding what drove customers and employees to engage with Sephora in the first place, and how to enhance those experiences to drive deeper loyalty from both sets of people moving forward."
It's empathy, understanding of customers and employees, that is basically doing two things at once: creating customer loyalty and employee loyalty. Both are vital to the health of any organization.
"We relied on various understandings of human needs, as well as motivational needs such as the desire for purpose, autonomy and mastery," Smith explained.
To continuously gather relevant data, so they can empathize with these core employee-consumers, the company conducts surveys, but also follows up with focus groups, in-store visits, and face-to-face discussions with all levels of the business. One question they ask employees: "If you were CEO, what's the one thing you would change?"
According to Smith, they take all of the information they've gathered, the deep understanding of their employees and customers, and "turn those insights into action."
That doesn't mean they're going to get everything right the first time. The key for Sephora is trying, perhaps failing, and being open to continuous learning as part of the process. They regularly take the pulse of the efficacy of their initiatives, assess if they completed what they set out to do and what impact the effort had. That way, they know what's working and what's not.
In the article, Smith said: "Let's start putting people's needs and motivations at the core of our strategies and actions." We couldn't agree more.
Learn how to enable innovation skill-building at scale here or download our free ebook Kickstart Innovation: A Guide for Organizations.