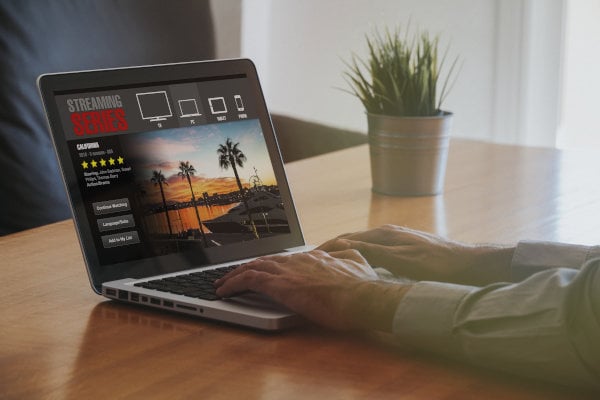 Within the past decade, there isn't a better example of a business that has pivoted on the basis of customer preferences, wants and needs than Netflix. And there's no better example of a business that didn't, than Netflix competitor Blockbuster.
You had to drive to Blockbuster to get the latest new releases on video or DVD and, in its early days, Netflix was a service that delivered movies to customers direct to your doorstep by mail. That was an innovative model until cable companies started offering movies on-demand. Why would someone order from Netflix and wait a few days when they could stream a movie anytime?
How both companies responded to this shift defines the difference between traditional and agile business models, and why business leaders must constantly engage with customers to drive innovation and stay relevant.
While Blockbuster held fast to its business model, Netflix pivoted using design thinking to become an on-demand streaming site in response to cable's competition and, more importantly, to its customer needs and expectations.
But Netflix didn't stop there. Recognizing the value of design thinking to constantly hone its business model, Netflix teams were encouraged to look for new opportunities to delight customers as a way to drive better engagement and new revenue.
In 2011, Netflix began to create its own content, original movies and series, which changed the entertainment landscape. Recognizing that customers were hungry for better and more provocative content, groundbreaking shows like Stranger Things, Black Mirror, and Orange is the New Black were created – shows that were far too provocative for primetime networks but that were devoured by viewing audiences.
In 2016, Netflix changed again, rebuilding its initial interface to capture customer attention from the second they landed on the site. Instead of offering still images or series posters, they added trailers that launch as the customer starts scrolling.
Netflix also leveraged artificial intelligence and predictive analytics to create a unique experience for each viewer based on that customer's viewing habits: "Because you watched…" It not only transformed the customer experience on Netflix, it transformed customer expectations for every other entertainment company.
Netflix landed on all of these innovations by using design thinking to empathize again and again with its customers, and by recognizing that the only way to remain relevant was to stay grounded in exactly what each and every customer wants to experience when using the service.
So the next time you are tempted to think that your business is fine, relying on the same old strategies to deliver future success, remember this story. The last Blockbuster in the country closed this year and recent headlines report more and more people are ditching cable in favor of using only Netflix and an antenna for local stations. It all happened in less than a decade.
That's the power of design thinking.
Learn how to enable innovation skill-building at scale here or download our free ebook Kickstart Innovation: A Guide for Organizations.