We don't call ourselves a global brand for nothing. ExperiencePoint workshops are delivered around the world, by facilitators who work in a range of markets and industries. We are proud to have a network of nearly 3000 partners—a huge community of people with a shared passion for innovation and change management.
That's why we've launched Around the World, an interview series that highlights the experience of a different facilitator each quarter. By speaking with workshop leaders in different locations, we'll get a sense of how market and industry priorities can shift depending on where you are and how regional differences might impact your approach to facilitation.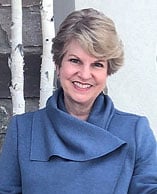 This quarter, we touched base with Kimberly Douglas, the founder and CEO of Firefly Facilitation in Atlanta, Georgia. Kimberly has been an enthusiastic ExperiencePoint facilitator for 11 years, during which time she has collaborated with hundreds of leaders from top companies, including Coca-Cola, Home Depot, AT&T, CDC and McKesson, to dramatically improve their business performance.
1. You lead a busy facilitation company based in Atlanta and work with leading brands across the continent. In your mind, what are the market opportunities in the U.S. right now?
I think the market conditions are actually very positive. I am so grateful and humbled by my results in 2022, the most revenue-generating year in my 24 years since founding FireFly. I believe there is a lot of pent-up demand for the type of work that ExperiencePoint and I offer: strategic planning, leadership team effectiveness, innovation and design thinking. I am finding that organizations want to offer a variety of flexible approaches to meet their employees' needs, which means some full day sessions, some half day; some in person, some virtual. I think ExperiencePoint has a real demonstrated strength in this area that clients have even pointed out: you pivoted to online workshops when Covid first hit and continue to offer different delivery options.
2. What is your favorite ExperiencePoint workshop to deliver? Why?
My first love is ExperienceChange™. I tell everyone that the first time I went through it 11 years ago to get certified, I was so excited that I could barely breathe. And I was a change consultant at the Hay Group and internally at Coca-Cola with 20+ years of change experience! On the innovation side, I absolutely love to design and facilitate customized Aware + Application sessions for clients. I love the immediacy of the learning and the application to their real-world current challenges.
3. What industries are you working with these days? What opportunities are these clients excited about?
I will put in yet another plug for your change management offerings. There is so much change in organizations right now, so I think change management is what companies need most. And not just the leaders at the top of the house. I designed and facilitated a 90-minute change leadership session for a group of leaders at the Center for Disease Control and Prevention (CDC) to help them understand how to effectively communicate change and move their employees through the change cycle. And while it is true that the CDC is going through a lot of change right now, what growing, thriving company isn't? I am also doing a lot of strategic planning now (and at the end of last year), so that companies can kick the year off right and align their employees' efforts in the right direction.
4. Can you share a memorable success story from a workshop you delivered?
One of my proudest moments was designing and facilitating a virtual ExperienceChange session for AT&T, and this was before we had the ExperienceChange virtual offering. I loved every scary, exhilarating, impactful minute of it!
✨Have something to share? Leave a comment below, or share your story with us at marketing@experiencepoint.com.