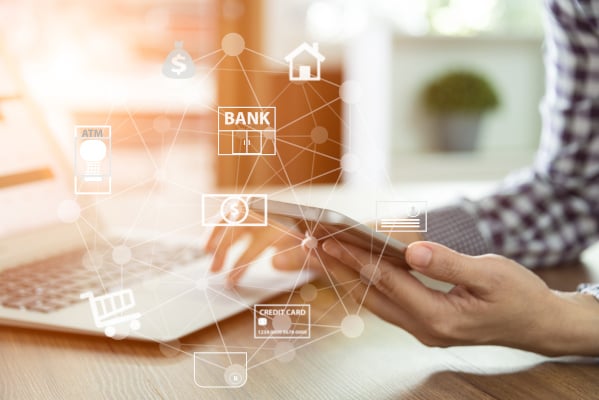 Ever since the financial crisis, the finance industry has been trying to re-invent itself as more trustworthy and customer-friendly. Many organizations in the space are turning to design thinking to guide this transformation.
The latest example is Lloyds Banking Group, the UK's largest retail and consumer bank, which last July created a brand new c-suite role for a Chief Design Officer (CDO). This role was filled with UX design legend Dan Makoski. The move is part of CEO António Horta Osório's commitment to investing more than £3bn ($3.79B USD) to transform the 300-year-old bank into a digitally-focused financial hub that delivers excellent customer experiences at every touchpoint.
Makoski is the right guy to make it happen. He made a name for himself in Silicon Valley by designing the original Surface at Microsoft, and later leading Google's Advanced Technology & Projects team — a famed in-house tech incubator — before heading up design for Capital One and Walmart. He is known for bringing radical design thinking methods to every team he joins, and helping even the most staid brands reinvent themselves.
He's also got admirable hip hop moves for a 40-something banking exec, which he says helps him maintain the "childlike optimism" that is so important to the design thinking process.
Recruiting a Silicon Valley whiz kid was the natural next step in the UK financial giant's evolution. The company already had a dedicated service design and system thinking team, and has aggressively promoted its talent development plans, which include training employees in agile methodologies, design thinking, and service design.
In the newly minted CDO role, Makoski will bring human-centered design to the bank's entire transformation strategy. In an announcement about the strategic direction of Lloyd's, Makoski noted that it was "pleasantly shocking to see a 300-year-old organization in the UK weaving together advanced technology and the latest thinking in design with such courage…championing prosperity for our customers with an incredible team of empathetic human-centered designers."
It is all part of Lloyds' effort to become more customer-centric, according to Zak Mian, Lloyds' group transformation director. "When thinking strategically about winning in a digital world, we need to get better at designing great experiences for our customers," he said in the announcement.
Hiring Makoski is also a reflection of the increasing value finance execs across the industry are placing on design thinking as a catalyst for future business success. "When it comes to banking, we're just beginning to see design become a key part of the process, and the impact it can have on the industry," Makoski told NetGuru. "I share the underlying belief that we need human-centered banking in order to help our customers end each day just a little better than it started, and am helping figure out how we can have that kind of impact."
It's a move that will help Lloyds accelerate its transformation, and it should put other financial leaders on notice. If you want to adapt to the needs of a digitally-focused marketplace, you have to find or create talent who understands how to put customers first.
Learn how to enable innovation skill-building at scale here or download our free ebook Kickstart Innovation: A Guide for Organizations.