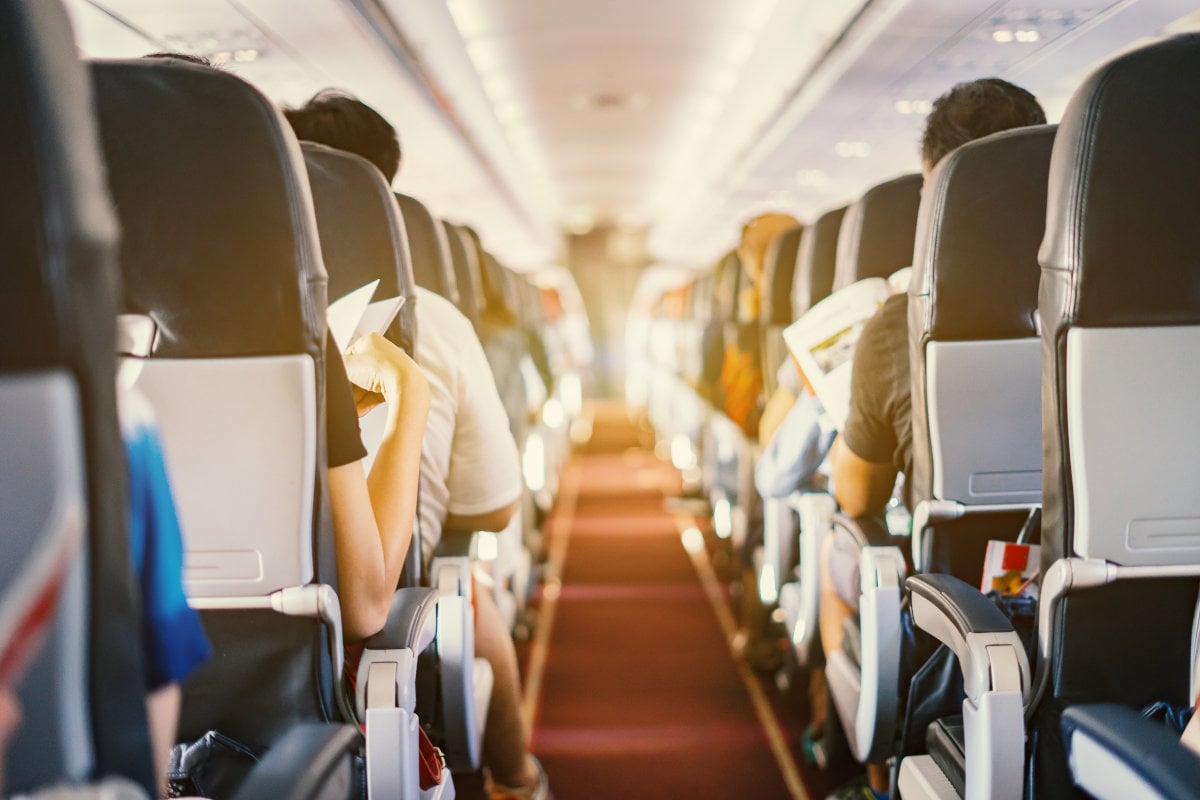 Traveling by airplane can be a very hit or miss experience for consumers — and many of us would say that it's mostly 'miss'. Going through security, finding the correct gate, the level of service on flights and the ease of the airplane ride itself can all be drastically different depending on which airline you choose.
Yet Delta Airlines has and continues to stand out from the rest when it comes to financial and operational performance. On January 7, Delta CEO Ed Bastian took to the stage at CES, becoming the first ever airline CEO to keynote the largest technology show in the nation. He shared company insights and explained how they are using human-centered design to inspire new innovations for the future.
According to Travel Weekly, Delta has been investing $500 million a year in new technology —and the highlights of the keynote backed that figure up. One major improvement Delta has its sights set on is a shared, airport-based information screen that is personalized to each traveler.
Debuting in the Detroit airport, Delta partnered with Misapplied Sciences to develop the screen which allows 100 travelers to look on at the same time and see personalized information appear in their preferred language. The technology uses pixels programmed to detect each individual person.
The intention of the design is to focus on the customer — making the travel process inside of the airport more personalized and all-around easier as it speaks to their specific needs.
Another of Delta's newest features, which will no doubt receive positive coverage, is their new Domestic First Class seats. According to MSN, the new seats will be featured in their new Airbus A321neo aircraft at the end of this year.
Delta used human-centered design to develop the seats, which feature a fixed headrest that acts as a blinder to the person on your side and a means of providing additional privacy. They also boast 25 percent more workspace, a larger tray table, three times more storage space and enhanced memory-foam cushions.
Mauricio Parise, Delta's managing director, said in a statement: "Customer insights were instrumental to the new design, and we spent hundreds of hours listening to customers so that we could respond with thoughtful improvements. We've completely customized every feature on the seat to create a truly unique, premium seating product for Domestic First Class."
Air travel doesn't fly with all people, but Delta has made it their mission to ensure that the experience is universally enjoyed. With personalized information screens and redesigned seats on the horizon, Delta is proving that an investment of $500 million a year in new technology, with the customer at top of mind, is money well spent.
Learn how to enable innovation skill-building at scale here or download our free ebook Design Thinking 101.