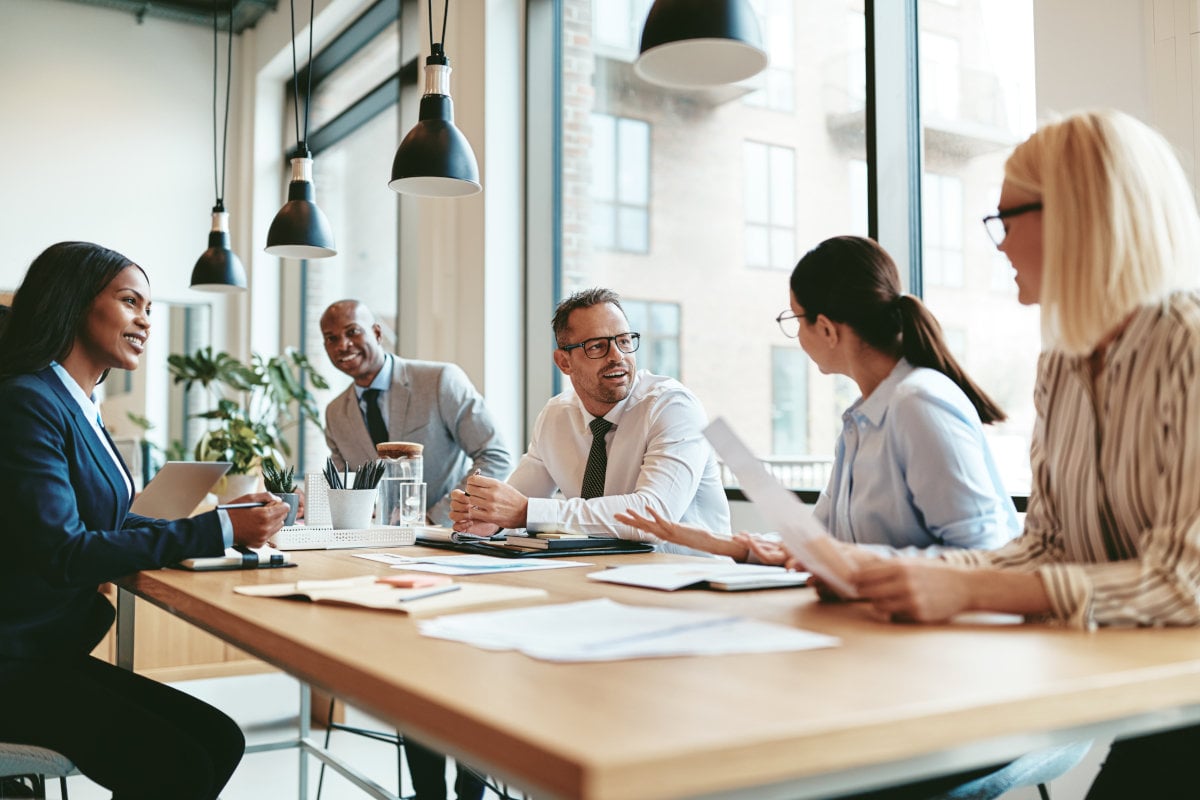 Is design thinking disrupting HR? The short answer is yes. HR guru Josh Bersin of Bersin Associates believes that design thinking will completely transform HR's corporate function. Bersin argues that the problem-solving methodology is empowering HR to "reimagine every aspect of work: the physical environment, how people meet and interact, how managers spend their time and how companies select, train, engage and evaluate people."
That sounds like a major disruption, but is it really?
Being an industry about people, HR is uniquely positioned to benefit from the tenets of design thinking, a methodology that makes people and empathy the name of the game.
Here are just a couple of examples of the productive interplay between HR and design thinking:
Performance reviews. Harvard Business Review recently highlighted how design thinking is transforming HR, citing the example of Regeneron Pharmaceuticals. The company's head of workforce development used a design-thinking approach and questioned a longstanding job review policy. Positions that varied greatly in function—product-development scientists, the product supply group, sales associates—were reviewed on the same timetable and according to the same criteria.
The HR team set out to fix this. They created appraisal processes specifically tailored to distinct job groupings that could review roles according to relevant criteria. Scientists were analyzed according to appreciated metrics and competencies, while sales associates were reviewed based on sales figures and customer feedback. The new method meant more work for HR, but clarified the company's understanding of their employees' performances.
The candidate experience. Employee experience is vital, but the hiring process is important, too. In today's fiercely competitive job market, the entire candidate experience matters, from the minute a prospective employee reads the job ad (or are contacted by a recruiter) through the entire hiring process (interviewing, testing, background checks, follow up) to the onboarding process and beyond.
Through interviews, surveys, and focus groups involving new hires, HR can get a sense of what's working and what's falling flat in the whole lifecycle of its hiring process. HBR highlighted how IBM recently created a new onboarding process by bringing people together to truly understand a new hire's point of view and what it's like to walk through IBM's doors on that very first day.
Those are just two examples, but there isn't any facet of HR that design thinking can't be applied to. And since HR is the human side of business, it makes perfect sense.
Want a deeper dive into HR and human-centered approaches? Read our post on other ways design thinking has improved employee engagement.
Learn how to enable innovation skill-building at scale here or download our free ebook Design Thinking 101.