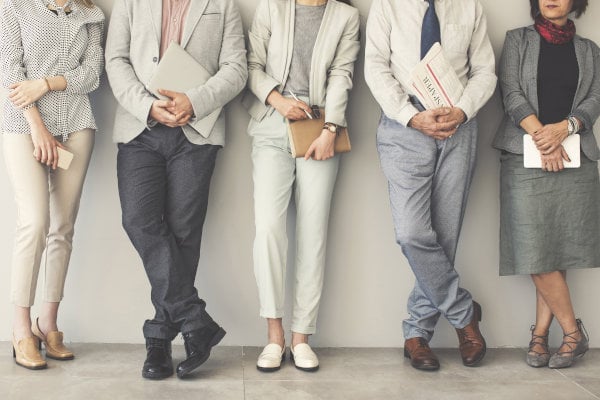 If you're trying to hire top talent in this tight job market, you know how difficult it can be. But, don't worry. The design thinking process is ideal for creating new opportunities to empathize with your potential new hires in order to attract and retain them.
You've thought about the type of position you're hiring for, and the wants and needs of the people who will be hiring for that particular job. (Hint: It's not all about a competitive salary and creative benefits).
Now it's time to cast your net for candidates, and that begins with writing an ad for the position that you'll put on LinkedIn, Indeed, Glassdoor and other online job sites. If you haven't dusted off and revamped your job postings lately, it's time to take a look at what you're putting out there through the lens of design thinking.
Put yourself in the shoes of a job seeker reading your posting for the first time. That's the first step to design thinking your way to a killer job ad. What does it say about the job, the company and the culture your job seeker will be entering? Say it wrong, and you've got a disconnect that may cause you to lose the perfect fit.
Don't simply focus on what you're looking for. Talk about what you're offering. According to a recent survey by Glassdoor, when people consider a job posting, they are most interested in:
Salary

Benefits

Location

Commute time

Employee reviews
These are the features that get top quality applicants in the door — or drive them away. So, with their perspective in mind, these things should be front and center in your ad.
Share your culture. Are you a casual workplace where people bring their dogs to work and sip on a craft beer after hours? Or are you more buttoned-up? Your ad should give your job seeker a peek inside your window, to let them know what they're walking into. What do you imagine they'd most like to know? What are your unwritten rules that don't appear in the manual? Don't just say it, show it. Include links to videos of the office, interviews with employees, and social media threads with photos showing what life is like inside your company.
Tend to your employer brand. By this, we're not talking about what you sell. We're talking about your reputation. Employee reviews on Glassdoor are authentic indicators of what it is really like to work at your company. Have you read them? Get up close and personal with Glassdoor to get a cold, hard look at what current and past employees have to say about your company. They are a great way to see your company through the eyes of your employees and, in turn, through the eyes of job seekers who are assessing you for a good fit.
Take their reviews to heart. If 70 percent of employees say your organization lacks training, or leadership, or access to healthy snacks, it might be time to make some changes.
By putting yourself firmly in the shoes of the job seeker through the design thinking process, you can ideate your way to a killer job ad that will attract top talent — and be sure the culture you are pitching is one that they will want to be a part of.
Learn how to enable innovation skill-building at scale here or download our free ebook Kickstart Innovation: A Guide for Organizations.