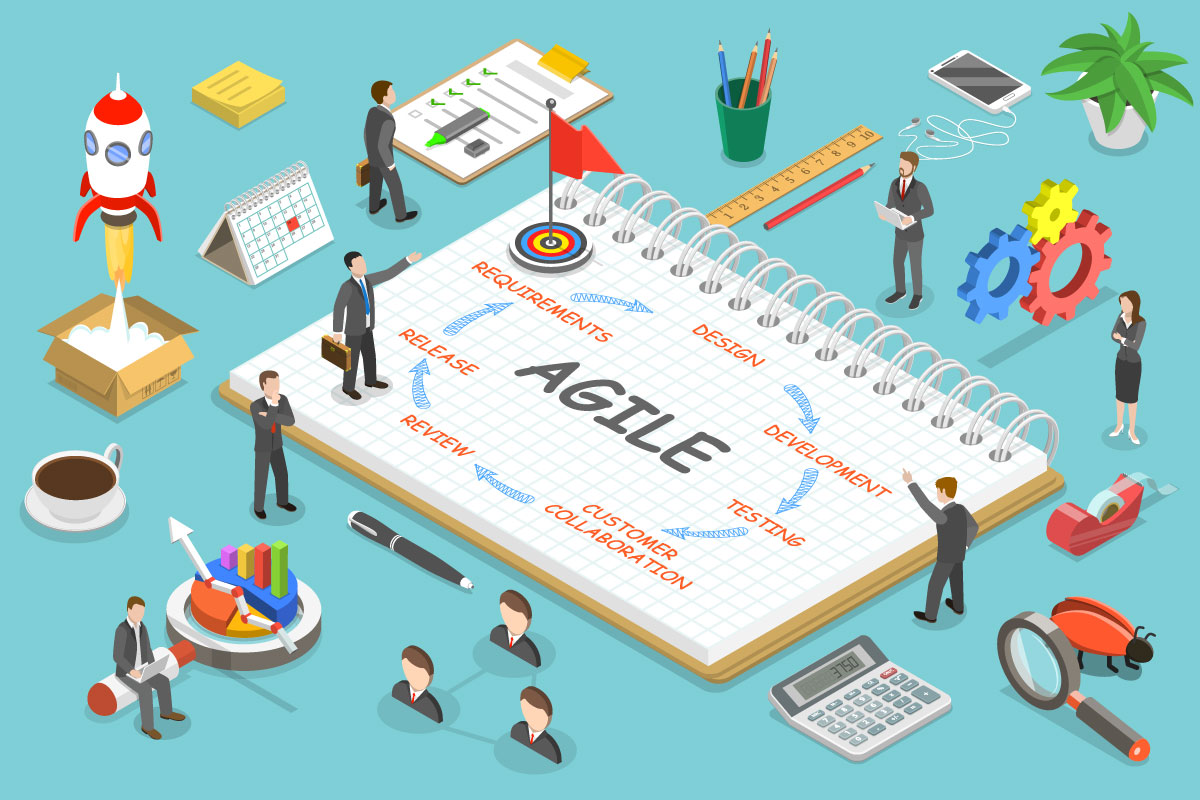 Looking for a quick and accessible way to parse the differences between agile thinking and design thinking? We've got you covered. We've found a few excellent online videos that analyze the differences (and similarities) between these two creative methods, and explain how to apply them effectively.
Whether you've got an hour to spare—or a mere three-minutes between meetings—there's something on this list for everyone.
Understanding Design Thinking, Lean and Agile (38:05). Jonny Schneider, a principal consultant at ThoughtWorks (a global IT software design company), untangles the meaning behind these three business processes, and offers guidance on when to use each one, where they overlap and, most importantly, how to rise above rote application and drive real business value.
IBM Design Thinking and Agile Development (2:38). If you've only got a few minutes to spare, this is a surprisingly informative little video. In simple graphics and language—and an engaging, little parable—it explains how design and agile thinking can solve complex problems. At only two-and-a-half minutes, there's no downside to checking out.
Lean vs Agile vs Design Thinking (46:26). Featuring Jeff Gothelf, design expert and co-author of Lean UX and Sense & Respond, this video is like a TED talk for design nerds. Gothelf makes for delightful easy-listening; he succinctly lays out the reasons lean, agile and design thinking are often mixed up and distills the values that underpin each. Gothelf says, "whether you're a product manager, software engineer, designer, or team leader, you'll find practical tools in this talk immediately applicable to your team's daily methods." We agree.
How to Apply Human-Centered Design and Agile Concepts in HR (28:58). Offered as both video and podcast, this presentation merges applications of human-centered design and agile thinking in an HR environment. It shows how these methodologies have the potential to develop HR leaders into transformation experts. The presenters share a particularly poignant story that illustrates why making assumptions can bring disastrous results.
Human-Centered Design and Agile Government (59:40). Agile and design thinking aren't only useful in the private sector. This hour-long video delves deep into the world of government projects, and invites a number of speakers to share advice on how to apply these methods in a federal project environment. If you work in a government agency, this is worth an hour of your time.
Learn how to enable innovation skill-building at scale here or download our free ebook Kickstart Innovation: A Guide for Organizations.