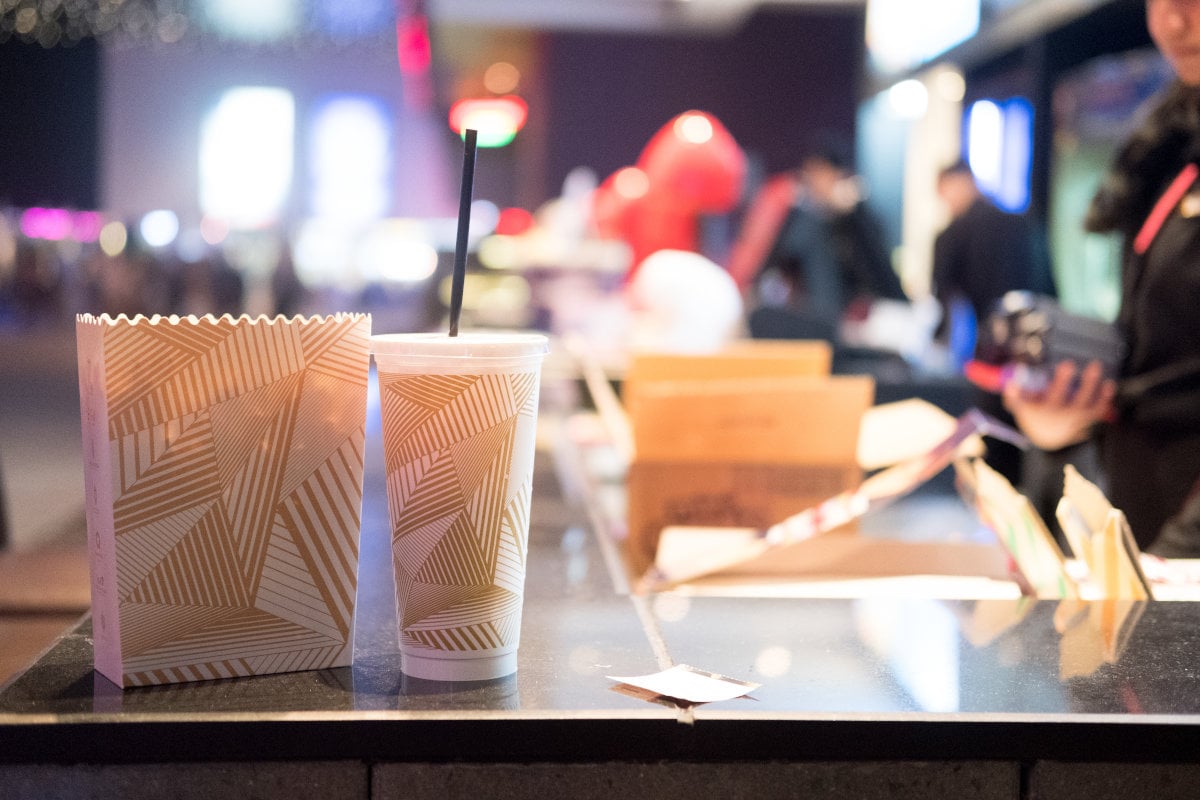 Going to the movies isn't as popular as it used to be. With $15 tickets, overpriced concessions and the cost of transportation and parking, a family of four could spend close to $100 on a single evening. Cost is a major reason why digital streaming has become so popular, causing a decline in revenues for movie theaters.
According to The Verge, domestic theater attendance hit a 25-year low in 2017. That was the lowest attendance since 1992, and revenues dropped 2.7 percent from 2016 to 2017.
It's understandable. Why spend close to $100 when $10 provides monthly access to any number of streaming services the whole family can watch?
Cineplex, a Canadian-based movie theater franchise, felt that sting. The company knows all about the decline of movie theaters as a whole, and it needed a fresh idea to get people interested in going to the movies again.
They looked at the situation from a customer perspective and empathized with the pain points—rising ticket prices and ease of access to in-home movie options—that were cannibalizing the theater industry.
Cineplex couldn't do anything about these pain points. The streaming genie was out of the bottle, and there was no putting it back in. Instead, in a double twist, the traditional movie industry used design thinking to out-disrupt their own tech-based disrupter. Zing!
Cineplex dug deep into consumer needs and wants and came up with a way to offer more value for a night at the movies.
Getting people to the theater was the most important part of Cineplex's challenge. What else could they offer that would coax families away from Netflix and Disney?
The answer is Junxion, a revolutionary entertainment complex designed to change the game for moviegoers across the country.
Junxion, in Mississauga, Ontario, is a first-of-its-kind complex that combines movies, dining and entertainment. Junxion will offer state-of-the-art theaters equipped with recliners, and servers who will circulate to deliver food and drinks to your seat.
The complex will also feature an open lobby for events and performances, an arcade area and plenty of dining options that include food trucks and wine bars. Live music, trivia/game nights and outdoor movie screenings are all additional amenities in an effort to get consumers out of the house and into the theater.
Ellis Jacob, President and CEO of Cineplex says, "Junxion is where Cineplex's famous movie-going experience meets our innovative entertainment offerings. It will bring together the best of both worlds and provide guests with an unforgettable and unmatched social experience. As Canada's entertainment landscape continues to evolve, we are proudly introducing this state-of-the-art community where families and friends can come together to play, dine, unwind, and have fun."
Streaming services have cut into theater revenues over the years, making it imperative that theater companies innovate and create value for customers. Junxion shows that Cineplex is ready and willing to pivot their model so they can remain consumer-centric for years to come.
Read about Netflix and the way in-home entertainment has disrupted the movie-going experience.
Learn how to enable innovation skill-building at scale here or download our free ebook Design Thinking 101.