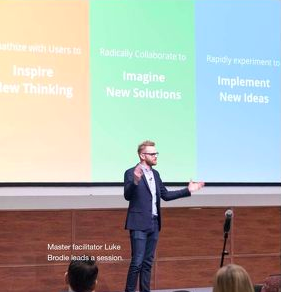 We're excited to share that ExperiencePoint's latest product, ExperienceInnovation™ | Aware, has been featured in Ignite Magazine - a resource for people who plan and manage meetings, events, business travel, promotions and incentive programs.
ExperienceInnovation™ | Aware is a mobile-enabled experience which introduces people to essential design thinking techniques, mindets and behaviors in only 90 minutes.
Click here to read the story.