Based in Shanghai, Alan Hsieh has spent the last thirteen years helping good leaders become outstanding. In addition to being a frequent keynote speaker for many of the most prominent IT conferences, he's also worked with various global consulting firms providing talent management, executive coaching, recruitment and business consulting services.
We spoke with him recently about his position as Director of China with ExperiencePoint, his forecast for change and innovation in the Asian market, and why he can't wait to lead a workshop for his son.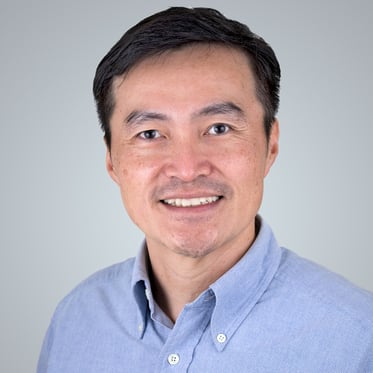 Name: Alan Hsieh
Home: Shanghai, China
Email: alan.hsieh@experiencepoint.com
---
What do you love most about being a facilitator?
I like being a facilitator simply because I am able to make a difference on others and myself. My personal motto is to be a lifelong learner, and that people can learn from teaching others. Overall, these are the things that makes being a facilitator so great!
On the other hand, the great opportunity of being a facilitator is to meet new people. I am not always teaching the same group, rather people from different backgrounds. This may mean that people who are passionate to learn may range from different organizations to different countries.
Why is teaching innovation and change important for you?
Before I joined ExperiencePoint I delivered workshops on broader topics of leadership: leading self, leading team, and leading strategies. Over time, I have narrowed to two particular subjects, which includes leading change and strategic thinking.
Change involves several components—changing yourself, changing your team, how you can make things happen—and so change management and leading change are critical.
Strategic thinking is another crucial component of leadership. Innovation falls right under strategic thinking, allowing people to think through different perspectives as well as looking at things in a broader context.
Overall, both leading change and strategic thinking are necessary to become a leader. One good analogy is that a bull cannot have one horn. The bull needs two horns in order to be complete; therefore, both of these components are equally essential.
What are your future outlooks on innovation and change, particulary in Asia?
Leading in an increasing VUCA world requires the ability to recognize the need for change. Change is not simply about leadership changes or change management. Change methodologies and processes are not enough. Ultimately, the most important is to change yourself.
All corporations understand the importance of innovation. What they lack is the ability to incorporate it as part of their "organizations DNA." Corporations need to view innovation as part of their corporate culture.
Could you describe your most impactful Facilitation experience?
I've been a facilitator at different leadership workshops for more than seven years. What I truly enjoy most is to see people fully engaged in the learning process. Their glittering eyes filled with passion, agitated hands raising up in the air, and the overall enthusiastic atmosphere are the things that makes this experience truly impactful. I may even find participants personally emailing me their success stories based on what they have learned from the workshop.
Do you have any rituals prior to facilitating?
Prior to facilitating, I prepare a lot of course materials. Sometimes it may seem overwhelming, but it is essentially my method of being well-prepared under every circumstance.
One of my many traditions in every facilitation is to prepare a small background story. This allows participants to be fully engaged in a scenario which the learned material can be applied. For example, I may talk about a story about one of my own personal experiences and correlate it to the participant's background. I am essentially trying to create a moral behind each story. An unforgettable lesson that participants will truly remember and be able to utilize in their business environment.
Are there any books you're reading right now in preparation?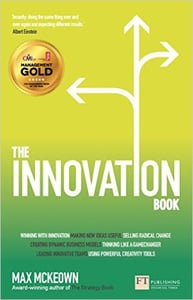 I am currently reading The Innovation Book: How to Manage Ideas and Execution for Outstanding Results, by Max McKeown. This book mentions design thinking. The central focus is innovation and to help people understand how to manage new ideas.
If we could see inside your facilitation bag, what would we find?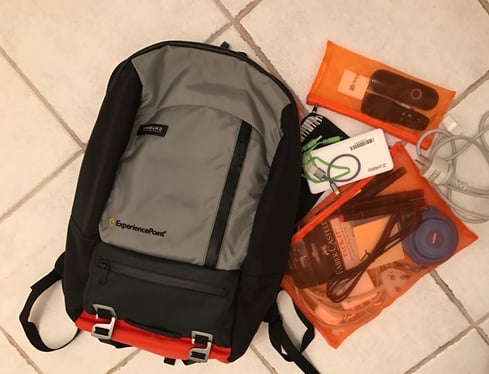 Well, every day you would find something new in my bag. I prepare things based on the needs of the workshop. Some ordinary objects you might find is chargers, clicker, paperwork, and sticky notes etc. However, I may also bring special objects to the workshop. These objects may vary from a volleyball to a small toy carrot! As always, these objects are each unique in their own way and serve to allow participants to learn in a more joyful environment!
What are you most proud of?
I committed to "sharpening the saw". Over the course of this year I have committed to exercising every day, currently I am on a streak of 256 days. This is my own personal achievement and nothing else speaks to me more.
Most of the time I share that with people, and correlate this simple thing with the lessons within the book "The 7 Habits of Highly Effective People". You will never change your life until you change something you do daily and developing great habits. Ultimately, people do not decide their future, they decide their habits and their habits decide their future. Overall, all it takes is a small change to achieve a greater goal.
If you could work alongside someone for the day, who would it be and why?
I think I would bring my son to see my workshop again. My son came to see one of my workshops three years ago. It was during the summer and I asked "Why don't you come along?". That was his very first and only experience observing how his dad delivered a leadership development workshop.
One day I hope that my son will use these materials that he learns from these workshops and apply it to his life. Moreover, I want him to use these leadership skills to make a difference on this community!