(4 min read)
Working predominantly with large multinationals, Rupert Hodges focuses on leadership development, specializing in the areas of leadership transition, emotional intelligence and change leadership. Although he's only been running his own business for about a year, he's already facilitated 14 ExperienceChange sessions, reaching more than 556 people. We recently spoke with Rupert about his work and facilitation experiences, and we also discovered a little bit about his own personal learning journey to becoming a black belt.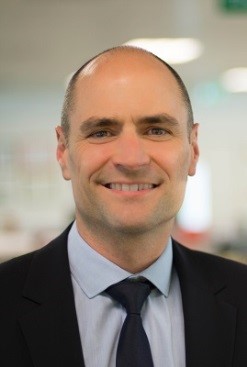 Name: Rupert Hodges
Home: London, UK
Organization: Rupert and Company Limited
Number of Experiences: 556 ExperienceChange experiences...and counting!
Email: rupert-hodges@hotmail.com
---
Tell us a little about your work.
I tend to work with businesses on their in house programmes, I also do some work with intact teams. I was introduced to ExperienceChange as a member of GE's Faculty delivering their Activating Strategy and Culture offering. On that class, we do the "two rounds" or "terror of error" approach. I've also done the coach-to-success model with London Business School and think both are excellent.
I'm a big fan of good simulations, there's a high enjoyability factor coupled with a high educational factor. It feels very realistic, and you can see the groups go through the learning curve and get engaged, involved and competitive. With one of my clients, I work with individual contributors who are slightly less senior in the organization, but ExperienceChange resonates with them. I combine it with work around influence and stakeholder management.
What do you love most about being a facilitator?
I love to get the balance right between supporting the learning of the people I'm in the room with and also challenging them to take as much away from the experience as possible. It's a very interesting line to tread, but I feel like that's the way to get the most benefit for them. As part of that, I'm trying to make sure it's not just an event that they experience but it's part of their journey to being more effective leaders.
Why is teaching others how to lead change important to you?
It really goes back to my degree and why I chose to go into Human Resources initially. I realized that people spend a lot of time at work, and they're heavily influenced by their leaders, so if I can help them as individuals and as leaders to be more effective, achieve more and get more done, then it feels worthwhile. It helps people to be more successful, and it probably makes them happier as well. I'm interested in that holistic view of a person.
Can you share a particularly impactful facilitation experience you've had?
Like other facilitators, I've had the experience of someone coming up at the end of class and saying, "You've changed my life." And that feels very humbling. But my own frame of reference has shifted since those early days of facilitating. One of the most positive experiences I've had recently was when I was in the GE offices and bumped into one of the participants. We started chatting. It had been about five months since I'd facilitated his session, so I asked him what he'd done with his action plan. He reeled off about 4 or 5 different things that he had done—things that had made a difference to him and had helped him be successful. That felt very worthwhile. As a facilitator, I have a role to play, but it is really all about what the participants do with the learning.
Do you have any rituals that you engage in prior to a facilitation?
Sleep! When I've slept well, I'm in a better mood, I'm a better facilitator and I make better decisions in the moment.
If we could peer into your facilitation bag, what might we find?
Literally, you'd find big fat marker pens that I've learned are the best way to ensure everyone in the room can see my flips. They're kind of like what a graffiti artist would use. Metaphorically, you would see me constantly looking to make links between what has been said in the classroom and the context in which people operate—striving to make it as real as possible for them.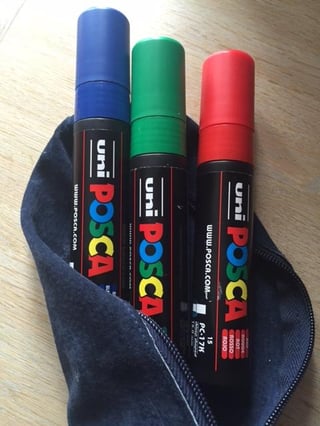 If you could magically gain one quality or ability, what would it be and why?
I'd like to be a black belt at karate. I started in early 2016, and have recently graduated to an orange belt. I've got ten years ahead of me to become a black belt, and I'm enjoying it every step of the way! As they say, practice pays off! I've always been good at sports, but I'm terrible at karate, and I don't really have an aggressive outlook, so this feels like I have to be humble and learn new behaviours.
Who's a mentor or influencer you'd want to spend a day with?
Like many, I'm a big fan of Nelson Mandela. I would have been extremely interested to understand how he held the tension of a desire to build a bright future for South Africa and how he felt about how himself, his family and the black population of South Africa were treated. His desire for reconciliation (vs. revenge); one of the greatest act of emotional intelligence that I can identify.