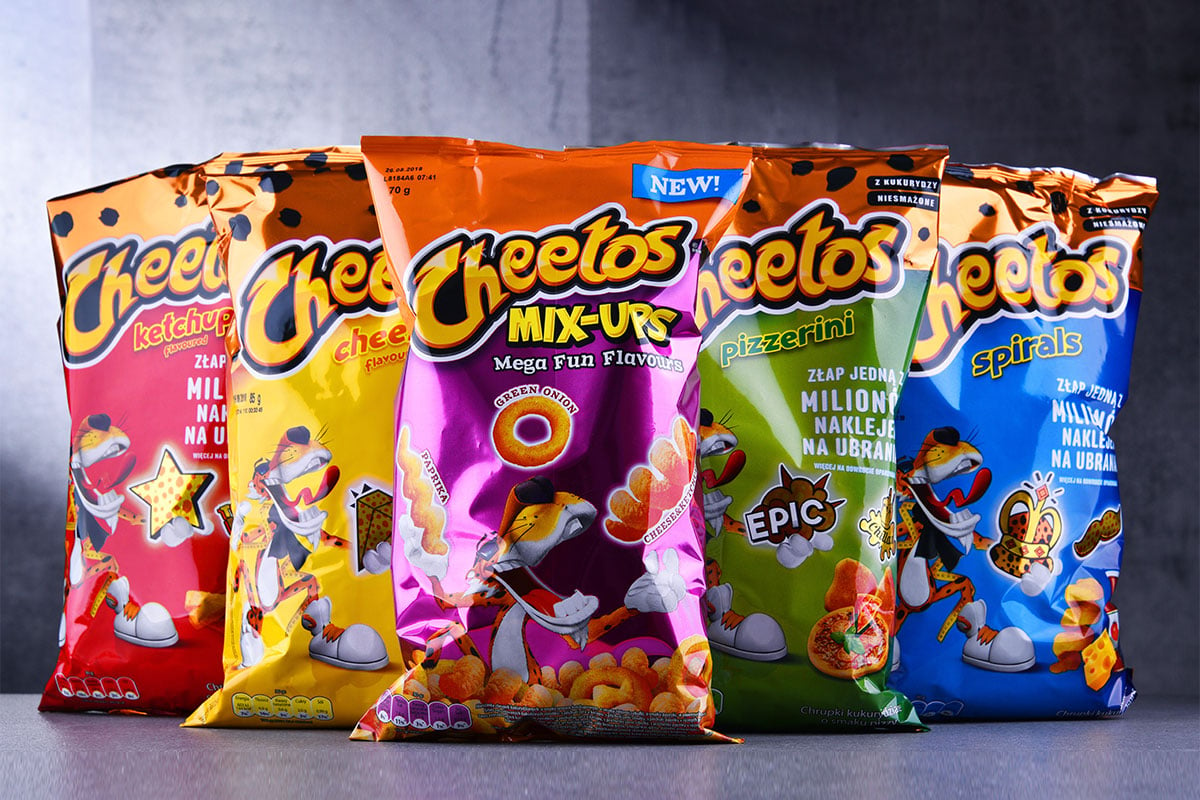 How a janitor created the hottest new trend in snack foods using design thinking.
Hollywood actress Eva Longoria recently signed on to direct a movie about a janitor who rises from poverty to become a vice president at PepsiCo. Flamin' Hot, the Richard Montañez story, is a modern-day corporate fairy tale.
With no business background, Montañez hatched an original idea that revitalized Cheetos' dwindling customer base. How did he do it? Design thinking.
The son of a Mexican immigrant, Richard Montañez grew up with ten siblings in a migrant labor camp in Southern California. He dropped out of school in fourth-grade and, after floating between various odd-jobs, started working as a janitor at the Frito-Lay plant near his home in Rancho Cucamonga.
Inc.com recounts how Montañez was inspired to take a more ambitious approach to his career when the company president sent a video to all employees, calling on them to "act like an owner." Something inside Montañez clicked. He saw an opportunity for himself and decided to run with it. He just didn't know where, exactly, to run.
A corny idea
He got his answer when a malfunction at the Cheetos plant meant a batch of product failed to get coated in the signature cheese powder. This mishap sparked an idea that changed Montañez's life.
He saw an under-served customer base: Latinos who love hot food but have few options for convenient snacks with spice. He thought that a wildly popular Mexican street corn recipe, called "elote," might translate well to Cheetos and solve that customer need at the same time.
He took some of the plain snacks home and started creating a prototype recipe, testing it out on his desired customer base, i.e. his own Latino friends and family.
The snack was a big hit. After immense support from friends, family and co-workers, he brought the recipe to plant supervisors. The next thing he knew, he had a meeting with company executives.
According to Inc.com, Montañez had two weeks to prepare a presentation. It would be the first presentation he'd ever prepared, having never studied anything related to business or marketing and never so much as tied a tie (let alone owned one).
Snack sensation
For the next two weeks, Montañez and his wife spent every available moment at the library, learning about business strategy and preparing his presentation. The hard work paid off. The executives loved his spicy idea. Flamin' Hot Cheetos was born, along with Montañez's new career path.
Today, Montañez is executive vice president for multicultural sales and community activation for PepsiCo's North American divisions. He has also been involved with creating Hispanic-influenced products for KFC and Taco Bell. Flamin' Hot Cheetos is now Frito-Lay's top-selling brand.
And it all happened as a result of design thinking. In an interview with WKNO, Montañez said that he realized that Cheetos was limiting its customer base by only offering salty and BBQ flavors. He knew there was a market for spicy options, and the meteoric expansion of Flamin' Hot varieties proved his foresight.
By empathizing with a customer need, identifying a gap and testing and iterating a solution, Montañez acted like a boss and disrupted the Cheetos product line. The rest is flamin' hot history.
Learn how to enable innovation skill-building at scale here or download our free ebook Kickstart Innovation: A Guide for Organizations.