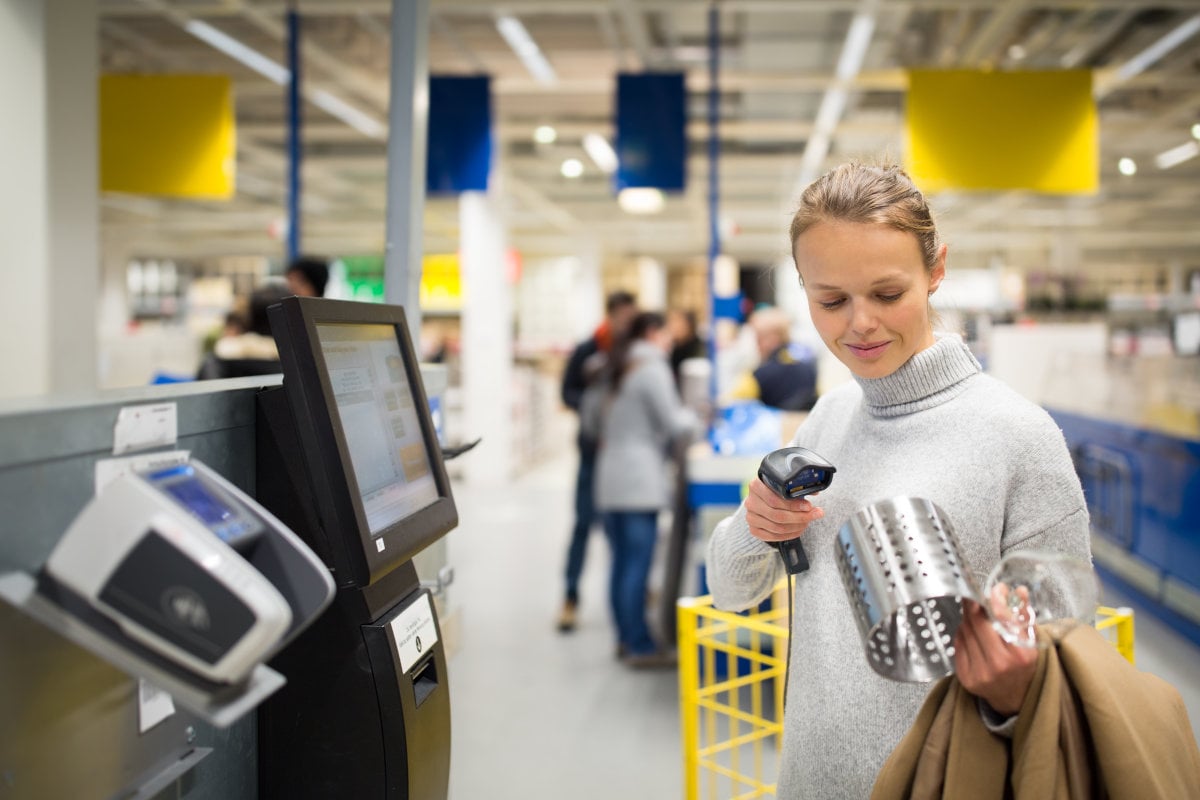 If you've ever been inside an IKEA, you know it's like navigating a giant maze. These massive, multi-story blue and yellow warehouses are so vast and complex that stores offer maps at the entrance point so shoppers don't get lost.
The inclusion of these colorful guides is only one of many decisions the Swedish-founded and Netherlands-based multinational furniture store has made to transform the furniture shopping experience from a dreary chore into a destination for fun.
Those choices are all part of the company's human-centered design approach to the furniture business— with the goal of making attractive, functional, high-quality products and experiences that people want and can afford.
According to IKEA, the company's original objective was to determine the most effective way to merge customer needs and supplier capacity in a way that would result in more affordable prices. Years later, it's clear that the company has succeeded. While many furniture stores struggle to remain relevant, IKEA now has 400 locations internationally and sells over $45 billion worth of products every year.
So what's IKEA's big secret? According to Marcus Engman, IKEA's former head of design, it's that every decision begins and ends with the customer. Engman told Dezeen magazine that IKEA designers start each project by spending time with customers to assess their design needs, and that virtually every employee in the company participates in some of these interactions.
"When we do research we don't rely on big research companies. It is firsthand knowledge, from sending designers, product developers and engineers out to do home visits, to speak to people… live with people."
This design thinking approach helped IKEA come up with many of its most innovative ideas, including its original strategy to package products in flat boxes that can be easily carried home and unpacked.
That innovation spread to the IKEA stores themselves, where shoppers can interact with dozens of showrooms on multiple floors to reimagine every room in their homes. To add additional value, the stores incorporate home goods and kitchen housewares among the layouts, provide customers with the ability to pick up items from the warehouse themselves, and even offer play areas for children and a food counter for cranky shoppers who need a snack.
And while the future for retail is somewhat unstable with the rise of online shopping and technology, IKEA has kept up with these changes, finding ways to adapt the shopping experience for digitally-savvy customers. These innovations include a new augmented reality app that lets customers see how various products will look in their own living space.
Additionally, in 2017, IKEA bought TaskRabbit, the online labor marketplace, to make the process of shipping and assembling furniture easier and more accessible. This unexpected acquisition solves the ongoing frustration customers feel when they realize they don't have the time or desire to build a multi-tiered bookcase once they get their flat boxes home.
IKEA describes its business and people as "thrifty and innovative, with a 'no-nonsense' approach to problem solving" which could serve as an explanation for the company's unconventional, design thinking business approach.
IKEA shows, through its brilliant business model, that groundbreaking technology is not always necessary for human-centered design and innovation. Rather, business leaders simply need to challenge assumptions about the ways things are typically done and brainstorm simple solutions and ideas that will create a more enjoyable experience for all involved.
"The biggest challenge is to keep up the speed of change," Engman says. "That's always the challenge when you're big."
Learn how to enable innovation skill-building at scale here or download our free ebook Design Thinking 101.