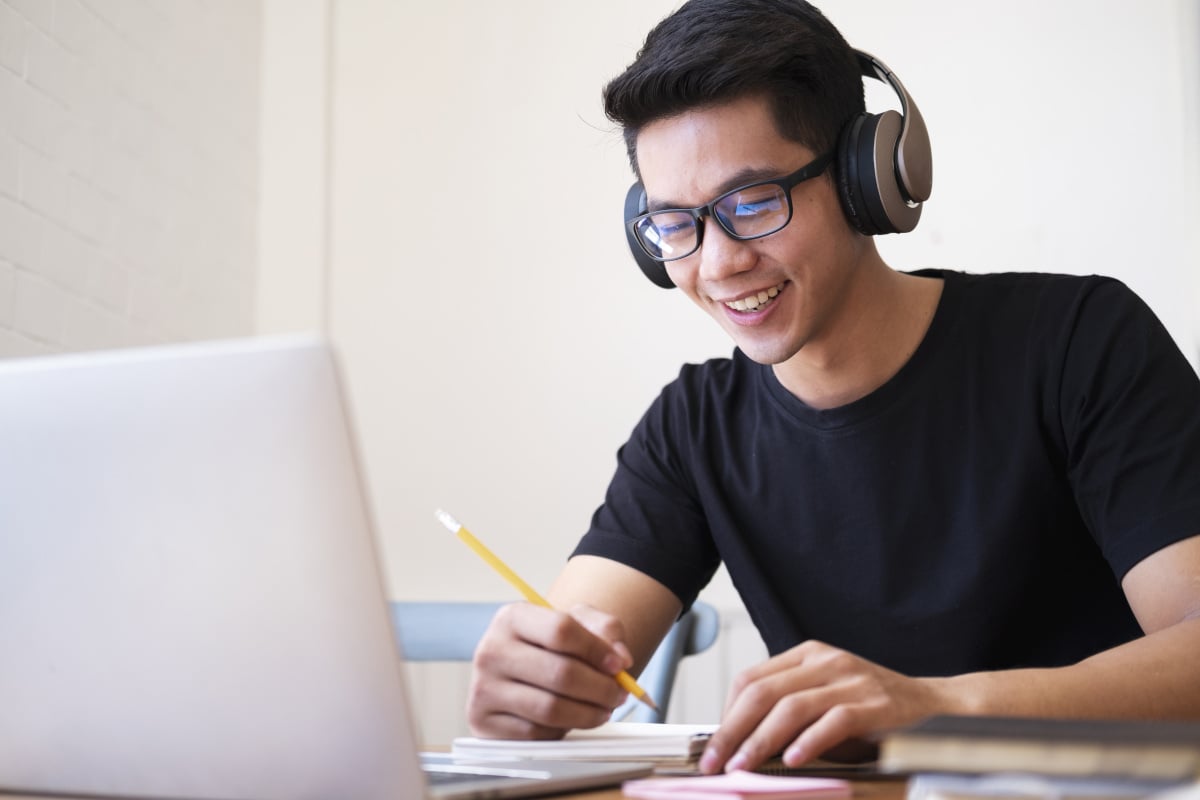 What will the coming school year look like? It's a question that parents, educators and most prominently students, are grappling with as the summer days fade into Fall. Yet the complex challenges confronting those who are facing a return to academics — whether via distance learning or in-person education — are just the type that Human-Centered Design was built for.
Human-Centered Design, while often associated with big business, is a tool that can be used by anyone of any age who is seeking dynamic, timely and human-focused solutions for human-focused challenges. The proof? ExperiencePoint recently held a virtual workshop specifically for young people, who rallied together to boldly tackle the question: 'How might we help young people fulfill their aspirations and goals in light of our current shared challenges'.
"The workshop taught me that when I'm facing a problem, instead of going straight to the first solution that comes to mind it can be better to take a step back and really think it through," says Youth Impact workshop participant and soon-to-ninth-grader Estella. "And it gave us a process to do that."
ExperiencePoint Master Facilitator Tom Merrill introduced this process to the young group, empowering them to come up with a challenge they and their friends might be facing in this new reality of learning. Having narrowed down several school-related challenges, they then confronted each by exploring such things as the root of the issue rather than its symptoms, identifying who would benefit from a solution and finding analogous situations with which to compare and contrast their solution ideas.
"So often when we have a problem to solve and it's 'ready, fire, aim'," says Merill. "The immediate thing we want to do is jump to a solution regardless of the situation. We use prior experience and intuition to say, let's fix this. But often we're missing vital steps that could make a huge difference."
"Certainly, if there is a viable solution that's worked in the past then of course do that," he adds. "But when HCD comes in that's when you create something truly special — something that hasn't existed before."
And what was that something? At the conclusion of the session, the group walked away with two dynamic solutions for their challenge: a uniquely structured school day that would schedule in-person and virtual attendees based on what times of day they felt most productive, and a virtual reality program that would simulate an in-person classroom experience if students were feeling isolated in their home space.
Further to these innovative and timely solutions, the group walked away with a sense of accomplishment and community — an inherent byproduct of any human-centered design process, which favours collaboration, open communication and empathy for all involved.
"What stood out to me most is that there were no distinct 'leaders' or 'followers'," says Anna, who will be entering the 12th grade this Fall. "And there were no good ideas or bad ideas — we were all in it together."
Zoe, a program participant who is set to enter her second year of university, says that the human-centered process also reinforced the importance of keeping an open mind and not being fixed to a certain mindset or point of view.
"Adaptability is such an important skill, especially now when the future remains uncertain," Zoe says. "Most participants in the program were quite a lot younger than me, but it became clear that these skills can truly be applicable to anyone."
Tom Merrill, the program's facilitator echoes this sentiment and reminds that when anyone asks him who would benefit most from Human-Centered Design, his answer is resoundingly: humans.
"Design Thinking and Human-Centered Design certainly has practices that are borrowed from the tools and techniques of designers," he says. "But remember that HCD is not a formal, or hard-and-fast design process — it is a pliable formula that prioritizes the people being solved for above all else. With it we are doing so much more than building products or services —we're helping people."