The evolution of Photoshop is a textbook example of the right way to embrace innovation.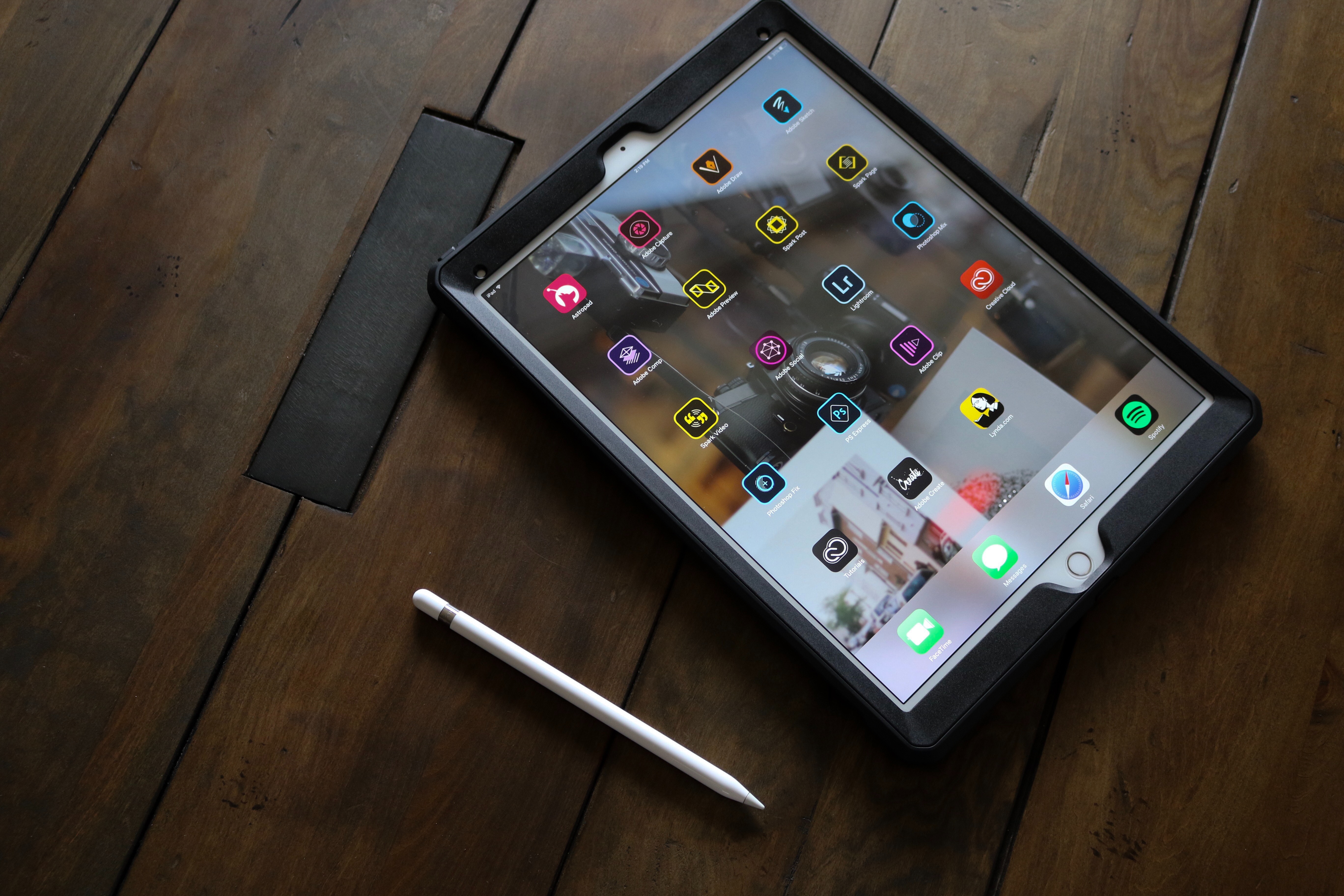 As design thinking facilitators, we spend a lot of time talking to clients about why change is such an important part of the innovation process. You can have the most creative thinkers in the company on your team, but if you are not willing to change the way you capture ideas, or support them to generate new products and services, even the best solutions can't gain traction. There are three kinds of innovation, specific to the world of products and services, that require different levels of change:
Incremental innovations are small improvements on existing products that can usually be achieved simply and with small changes
Additive innovations are substantial enhancements to an existing product that enrich the user's experience and often require changes in the way a product is manufactured, shipped, sold or used
Disruptive innovations transform a product or service category entirely, and generally require radical changes in the product development process, funding strategies, supply chain and sales processes. These innovations can be transformative, but they only work if executives are willing to re-evaluate every aspect of the way they do business
Consider Adobe Systems, a company I worked for in the 1990s. Adobe is the groundbreaking software company that produces some of the most game-changing software tools for creative industries, including Photoshop, which is one of the most widely used photo-editing software tools in the world. Photoshop transformed digital publishing in the 90s, and the company quickly gained a reputation for its enviable innovative culture and collaborative work environment. But even the most respected companies can't rest on past successes.
Floppy to CD
When I joined the company in the mid-90s, it had released Photoshop v 3.0, which came in a cardboard box with a fist full of floppy disks (fun fact: if Photoshop CC were sold on floppy discs today, it would need to be installed on 733 discs) that took about what felt like a day to load. If a user had an error, they called the company on the phone, and we mailed them a patch on yet another floppy disk. That error would eventually be fixed in version 3.1, which we referred to as a dot release.
When the next version of Photoshop came out it was a major update to the product. It was the first version that was widely available on CDs rather than floppy discs, which meant all of the software was stored on a single disk and could be uploaded in less than half the time. It was also the first version to be released for Mac and Windows simultaneously and it came with lots of new features, tools and plug-ins.
In the spectrum of innovations, the dot release was incremental, whereas the move to CD-ROM was additive. The later innovation changed the way the product was created and stored, and it required new vendors and modifications to packaging, but it didn't truly change the way customers engaged with the product. They went to a store, they bought a box, they took it home, the made a cup of coffee, and then they began the install ordeal.
Into The Cloud
The real disruption came in June 2013 when Adobe introduced its Creative Cloud. For the first time, Photoshop would be available via software-as-a-service (SaaS). This new approach, "subscription software," required a totally new sales process and licensing model that allowed users to subscribe to the software rather than buy it, and instantly benefit from every new upgrade as soon as it was released.
This was a breakthrough innovation that could not have occurred if Adobe hadn't been willing to tear down and rebuild every aspect of its product development and sales process. Moving to the cloud represented a lot of benefit for Adobe. It reduced the risk of piracy and software sharing, and eliminated the cost of discs, packaging and retail sales outlets. This lowered overhead costs and improved sales opportunities, but it meant that they had to end or change relationships up-and-down their supply chain.
It also created an opportunity for development teams to roll out a constant stream of fixes and upgrades adding more value for customers – who might wait years before upgrading to a new version. But it required a more rapid project development and review process to keep up a steady stream of new features and fixes.
On the customer side, Adobe needed to redefine its marketing and sales process, and invest in educating consumers about how to use the cloud-based version of Photoshop and the financial benefits of the cloud -- the price went from a one-time $1800 purchase price, to $50 per month to rent it.
It was a huge risk for Adobe's leadership team, but they recognized that SaaS was the inevitable evolution of software delivery and knew they had to get on board. So despite the painful and costly transition process — and concerns among some leaders that the risk wouldn't pay off – they pursued the change and made it work.
The first year Photoshop was available in the cloud, subscription payments represented only a tiny fraction of sales, but by 2017, revenues from subscriptions represented 86 percent of the company's total revenue of $7.3 billion. Its stock price also soared during this time, from $31 in July, 2012, to more $254 in July, 2018.
It's easy to think that disruptive companies just stumble upon a great idea and make it work. But real disruption requires planning, faith, and a significant investment in ideas that might not pay-off. Adobe is a great example of what can happen when innovative leaders are willing to tear down old business models and invest in innovative design thinking strategies because they believe it is necessary to meet the needs of future generations of customers.
Drew Marshall, Founder and Principal at Primed Consulting, LLC
Drew helps clients' leadership, innovation, design, product development, and program management teams frame and respond to challenges so they can deliver value to their customers as quickly as possible. With a Bachelor of Arts degree and a Graduate Diploma of Education from the University of Western Sydney in Sydney Australia, and a Master of Arts in Whole Systems Design from Antioch University in Seattle, Washington, Drew is also a certified Project Management Professional. He was the past Chair of the PMI Consulting SIG and has presented widely on project management, human resources management, and innovation issues. He is also a master facilitator and associate consultant with ExperiencePoint.