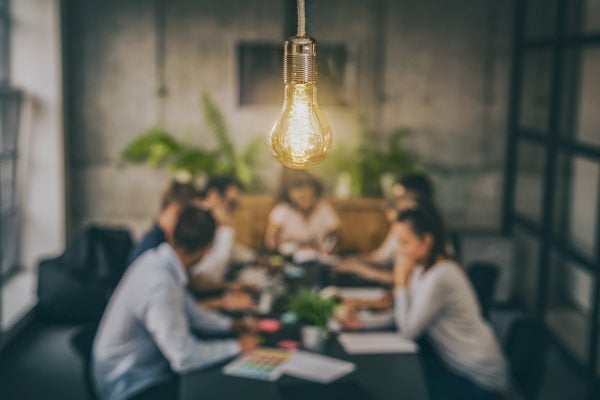 The popularity of most every product or service has a lifecycle. Sometimes it's based on societal norms, trends, buzz in the press, generational preferences and even governmental regulations and new laws. Sometimes it's the realization that the product or service, as it currently exists, just isn't a good fit for people anymore.
One example of this is insurance annuities. Annuities are an insurance product designed to give people what most employers don't offer anymore — the equivalent of a pension that will supplement any government payments when retirement comes around. You invest a lump sum with an insurance company, leave it alone, watch it grow, and then begin to take monthly disbursements from the fund when you retire.
There are many different types of annuities, but the rule of thumb is, there's a penalty for early withdrawal. Traditionally, the market for annuities has been someone 50 and older, with retirement looming large.
Sales of annuities fell sharply in 2016 when the U.S. Department of Labor passed new rules requiring brokers to act in their clients' best interest. Before 2016, those rules weren't on the books, and brokers could sell their clients products that might not be right for them, but paid high commissions. Like annuities. They began getting a lot of bad press, with market watchers calling them a bad investment. So in the past few years, annuities have fallen out of favor.
The idea behind the product — supplementing income with what amounts to a monthly paycheck — is sound. It just needed a little tweaking in order for customers to get excited about the concept again. It needed a human-centered approach.
Group1001, an insurance holding company, launched a new type of annuity in 2018 that completely transforms the concept itself, and they created it by using a design thinking approach focusing squarely on customer-centricity, and digging deep into the mindset of people who were not currently buying annuities.
Group1001 began the process by surveying consumers about their financial life. They wanted to know people's habits when it came to spending and saving. They found people had a high level of trust in debit cards, cash back rewards programs and savings. They were looking for technology, self-serve options and mobile everything.
Based on these observations and customer insights, Group1001 created a new annuity product called Relay. It combines an annuity with a debit card and up to 13 percent cash back rewards on purchases made with the card. Suffice it to say, this is not your father's investment.
Group1001 threw out the entire underlying concept of annuities — retirement income — and created something that would be relevant to today's consumers.
It works like a traditional annuity, in that consumers purchase it in one lump sum, which is loaded onto a Visa debit card, and dispersed monthly. Customers can use it for anything they wish — monthly bills, groceries, or other expenses. In using it, they earn up to 13 percent cash back. It is specifically designed to meet the needs of customers who want a set budget for monthly expenses.
This is one more example of how companies even in the most traditional industries can use design thinking to break out of the box, freshen and transform age-old products, and move offerings from yesterday to tomorrow.
Learn how to enable innovation skill-building at scale here or download our free ebook Kickstart Innovation: A Guide for Organizations.