An interview with Andres Ospina, Director of Human-Centered Design at Royal Bank of Canada (RBC), a global financial institution.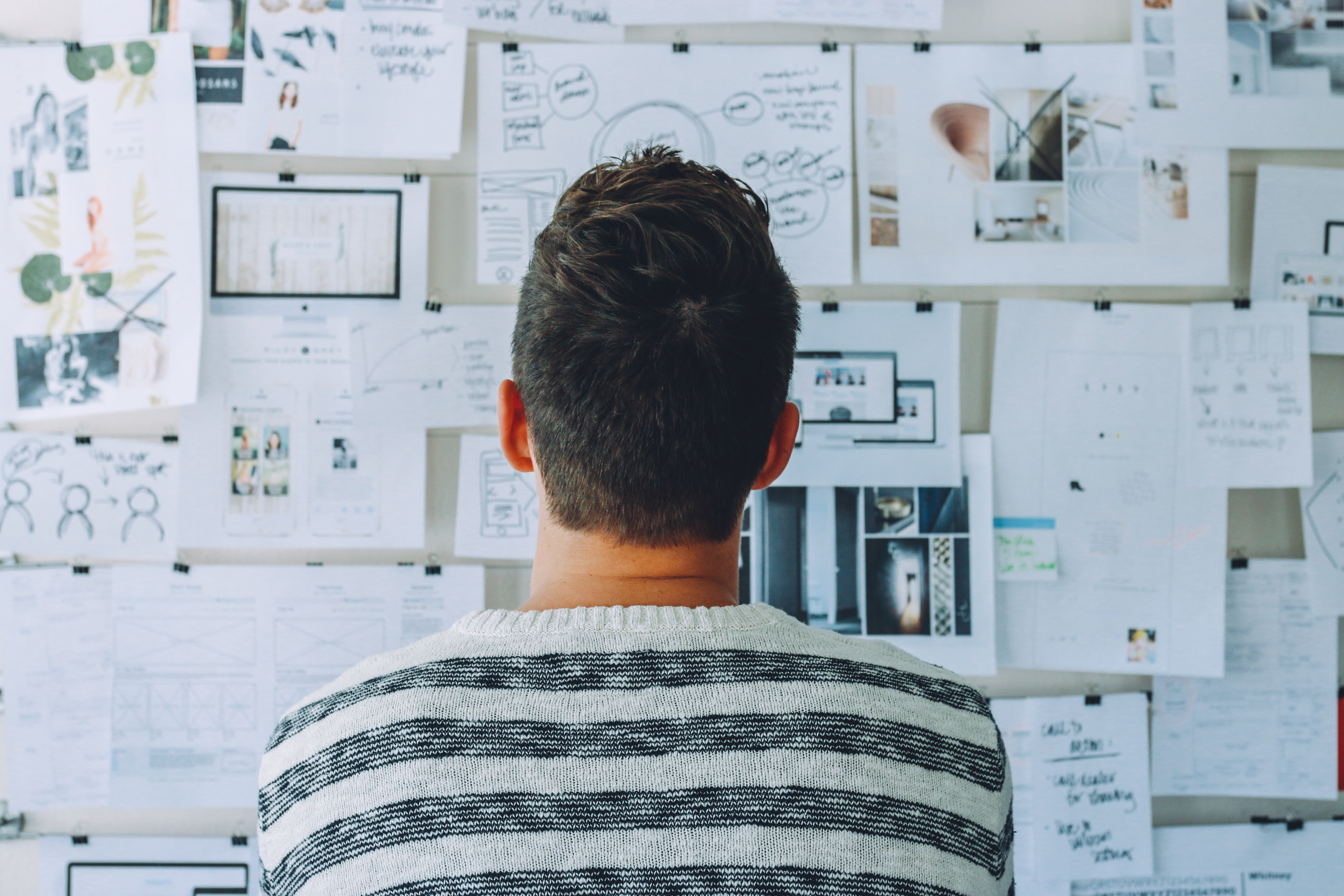 Receiving instructions from the business is the most traditional way for technology teams to start working on product innovation projects. The business describes what needs to be designed and implemented and Agile teams jump into, in the best cases, creating solutions that are mostly focused on speed, scope and feasibility; without, in most cases, solving the right problem for the right type of users.

Andres Ospina is challenging that status quo by training hundreds of Royal Bank of Canada employees in human-centered design thinking. Ospina leads Xperience First, RBC's Wealth Management Technology Human-Centered Design Center of Excellence where he and his team are bringing a new way of planning, thinking, and working to achieve a collective ambition of helping RBC clients thrive and communities prosper.

He believes that, in order to make a culture transformational impact, human-centered design practitioners should aim to share design instead of trying to own it.
Ospina sat down with the team at ExperiencePoint recently to talk about why the bank is embracing human-centered design, and how the wealth management team has evolved thanks to their training.
How would you define human-centered design?
Human-centered design is a set of mindsets, behaviors, and tools that allow people to become more empathetic in the way they collaborate and to create desirable, viable, feasible, and delightful services and products. It is about creating a culture of people-first, where empathy is a key capability. It is a way to focus the problem-solving process on the users first, and to empower employees to use empathy in everything they do. That is our team's noble purpose.
Why did you introduce it at RBC?
We see it as a key part of our culture transformation. We have an organizational mandate to reduce risk by ensuring that new services and products will be adopted by the end users. To do that, we needed to provide the roles who participate in the project delivery cycle with the mindset, processes and tools to put clients at the center of our collaboration efforts so they can have a bigger impact.
How are you introducing it?
There are three key pillars in our training programs:
First: Design the training curriculum with real examples from the context of the wealth users ecosystem (Wealth Client, Investment Advisors, Financial Planners, Operations roles, etc.)
Second: Solve real business problems in every workshop to "learn quick by creating meaningful solutions that address realistic pain points"
Third: For every workshop, we follow the same phases of our project delivery framework: Xamine, Xperiment, Xecute. The most important part of our training process is how we prepare and frame the challenge before the workshop during the Xamination phase. We gather qualitative and quantitative insights to design a "challenge kit" that is used by all the participants during the training in the Xperimentation phase.
We create awareness through a series of crafted one-hour and three-hour workshops where we introduce people to the concepts of human-centered design, and one-to-two day workshops where teams use our tailored workshop approach to solve their own real business problems. In the longer workshops, our executive stakeholders are expected to identify an issue they are dealing with as part of their pre-work, then in-class we focus on developing empathy and creating prototypes to solve them with real insights.
In 2018, the X1 team has ran over 26 workshops and more than 800 people have gone through the training, and it's driving a human-centered design movement in the organization generating a meaningful impact in leadership and tactical roles across different groups at RBC.
What leaders are saying:

"At the beginning we were sceptical, we thought: oh no, another Design Thinking training, but this was completely different. We are really solving problems for the business." - Senior Director, Wealth Management Technology
What participants are saying:

"Now I know how I can participate in a project to solve problems truly focusing on the user first" - Business Analyst, Wealth Management US
What areas of RBC are using human-centered approaches?
We are using human-centered design in many areas of the organization to bring empathy in the way they work. It's become a crucial part of our traditional product innovation and development process to enhance the experience for clients. But we are also introducing it to other types of users.
For example, we taught human-centered design to our organizational change management leaders to help them develop empathy with their audiences as part of the change adoption process. We have also used it to help HR develop strategic employee programs, and to help managers empower their teams to reflect and solve emerging opportunities coming from employee opinion survey results. We believe that human centered design can help us solve any problem that affects humans.
What do you think is a "winning" approach to introducing human-centered design into an organization?
A lot of it has to do with the way empathy is communicated. Design thinking puts the user at the center of every solution, so that you create something that is desirable and adopted. Human centered design is very similar, though we take a more holistic view of the user to include everyone participating in the process, including stakeholders who participate in the project delivery cycle.
I believe that every human has the ability to develop empathy, so my noble purpose is to help people become aware of this human-centered attribute, and to learn how to practice it in their work and in their lives. If our people focus on this user-centric mindset it will change the way they listen to other people, they will reframe the way they think about problem solving, and how they collaborate on teams.
What "daily practice" do encourage your teams to do every day to stay innovative?
Always be positive and as kind and empathetic as you can with other people; repeatedly small acts like listening, asking why, and staying true to your noble purpose can and go a long way when challenging the status quo.
What advice would you offer organizations interested in incorporating this approach into their own operations?
First, ask yourself why do I want to bring human-centered design into the organization? If the answer is connected with your noble purpose, then you have what it takes to get started. Then find leaders who care more about the people than themselves, those are often the biggest champions to help you break silos. A human-centered design leader should be the most empathetic person in the organization who can inspire and lead change by example.
And no matter what, stay true to your noble purpose for embracing human-centered design in the first place. That purpose will keep you focused, and help you navigate the complex waters of culture transformation.
Andres Ospina is a human-centered design leader with a mission to help people, teams, and companies find their why to more effectively achieve their goals. In his 18-year career as a design and people-oriented leader, Andres has helped over 20 companies develop organizational, design, culture, and product strategies.
He led CX-UX Strategy and Interaction Experience to design products from the ground up for companies such as Microsoft, JLL, Kellogg's, Toyota, Subaru Canada, Legrand, Kia Motors Canada, Rogers Communications, WIND Mobile, T.G.I Friday's and Leo Burnett. He also led the strategy, design, and development of design systems for Subaru Canada, WIND mobile, DriveTest, and Rogers Communications responsive libraries.
At age 26, he founded Pinxelar. His company designed and developed over 100 interactive products of all sizes in ten years for clients across the globe.Ospina is recognized in the design industry as a thought leader and he often participates as an instructor, mentor, advisor, and speaker at universities, meetups and events in Canada and the U.S.