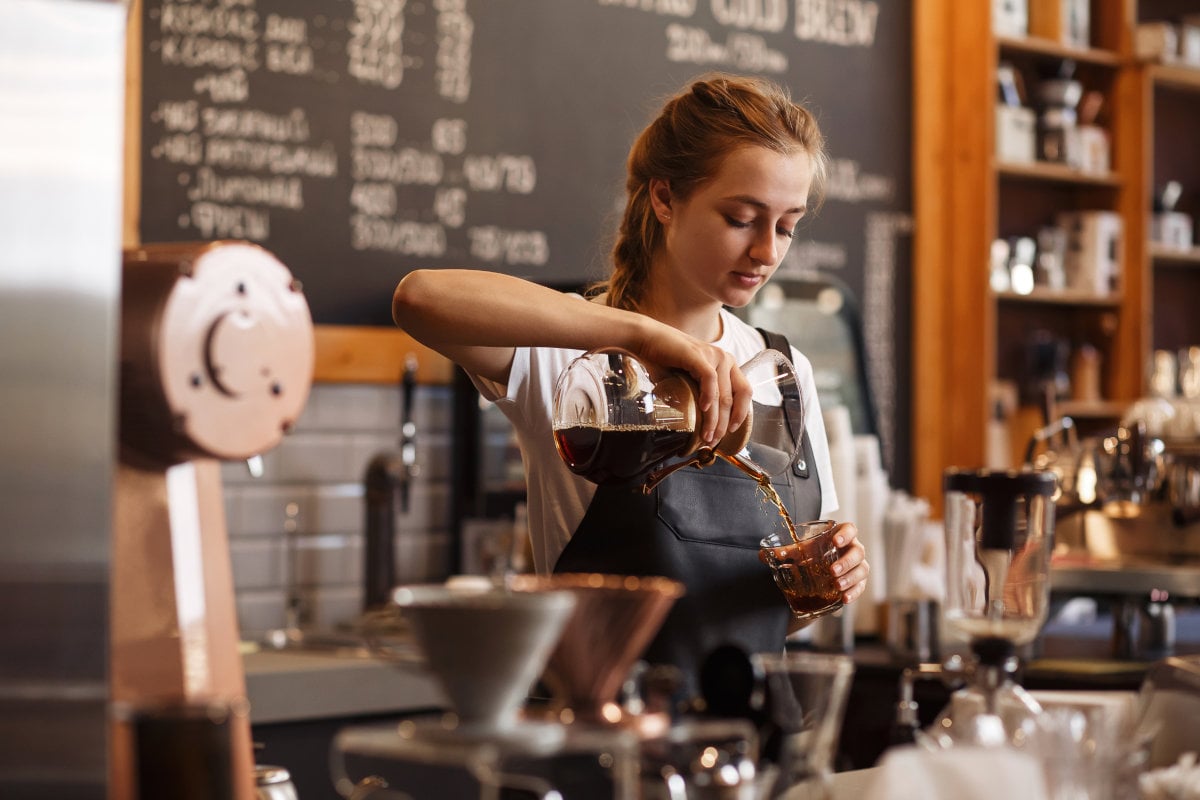 Coffee is ubiquitous in modern society. People drink coffee before work, before staying up all night to study for a final, and they drink it before, during and after a road trip.
Not much has changed in the coffee industry, and up to this point not much change was needed. Coffee, milk, sugar, creamer — the holy quartet of hot beverages — was all that was required. That is, until customers recently began asking for a little something more.
The answer to that call recently came in the form or flavored creamers and now companies that produce these creamers are looking to their customers and utilizing human-centered design to leverage growing demand.
The creamer industry itself has long been stagnant. The development of the French vanilla oil-based creamer was the biggest game changer in recent years, and every brand scrambled to replicate the product first made popular by Nestlé and Danone. Now, according to the Wall Street Journal, the two mentioned companies — as well as a host of other creamer makers — are finding newly sparked success. Liquid creamer sales increased by nine percent last year, while food industry growth overall raised only two percent.
Their success in otherwise flat industry can be attributed to the fact that these companies are listening to and catering to their customers.
Younger coffee drinkers are demanding different flavors of creamer, and companies are taking note. Daniel Jhung, president of Nestlé's beverage division, tells Wall Street Journal, "The younger generation uses creamer products a lot more than their parents did. They don't like black coffee. They like coffee milkshakes."
In response, both Nestle and Danone are making sweeter varieties of creamers that mimic the popular coffee drinks found at retailers such as Starbucks. Some are taking these fun flavors to the extreme. Hershey's, Peeps, Reese's, and Funfetti flavors are among the latest varieties designed to appeal to the sweeter taste buds of young coffee drinkers, and to drive new sales.
But it's not just the milkshake-esque creamers that are making a wave. Many brands are finding success with more health-conscious creamers as well. Kitty Super Creamer is an upcoming brand that has no sugar, and contains protein and MCT oil. Another brand, Califia Farms, is adding an oat-based creamer to its product line. Sales of plant-based creamers increased by 30 percent last year, leaving large corporations to take note of this push to avoid being left in the dust.
Just like fire, the wheel and opposable thumbs, coffee is here to stay. But just because the industry is a staple doesn't mean brands can afford to be complacent. The big players and upcoming companies alike are showing that listening to customers and focusing on human- centered design are keys to stay ahead of the competition. No doubt other corporations will take note and do the same.
Learn how to enable innovation skill-building at scale here or download our free ebook Design Thinking 101.