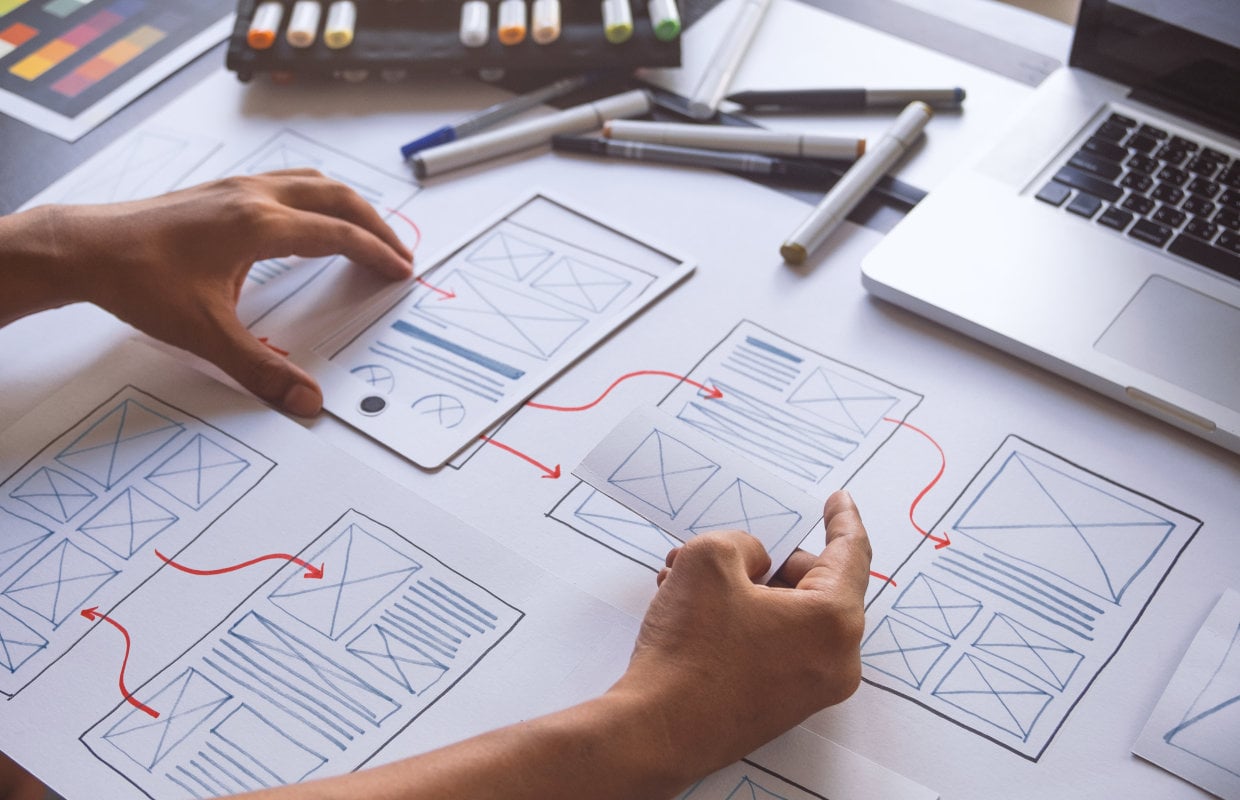 Of all the practices fundamental to the theory of human-centered design, prototyping is one of the most crucial. The prototyping stage allows design teams to be on the same page and enables them to explore their options while determining how customers will interact with the product or service in question.
While many design companies and consulting agencies recommend that these steps in the design thinking process be completed quickly and simply, using Post-it notes, pipe cleaners, or a pad and paper, the advent of the global pandemic has posed a complication — teams and customers are no longer able to create and experience prototypes in person.
Yet if the right digital tools are used, working on prototypes virtually can be just as effective as doing so in-person. There are countless design software tools and group communication platforms that allow for easy communication and collaboration between team members from a distance.
Here are three worth checking out:
Adobe XD is a software tool designed specifically to test and model user-experience. It allows businesses to create designs and prototypes, while also offering options for collaboration on these designs as well as the sharing and testing of prototypes. Adobe XD is built to enable user experience regardless of the medium or content — users can create animations and templates, as well as prototypes for just about anything imaginable including websites, user interface and products.
Balsamiq Wireframe is a great option for teams hoping to create quick, simple mockups or prototypes while working remotely. Multiple people can collaborate on a design, allowing companies to explore their options and compare their ideas in tandem. Balsamiq Wireframe also provides users with presentation tools and feedback management, so that customers can interact with the prototypes and share their input.
InVision is a popular software choice when it comes to human-centered design. Not only does this tool offer collaborative prototyping, but it can be used to walk companies through each step of the design thinking process. InVision is known for being easy to use and understand, providing users with both a diverse set of tools for brainstorming, collaborating and prototyping as well as presentation tools and interactive elements for user tests.
Which tool is right for you?
While a wide variety of prototyping software is available to businesses, not all teams share the same needs or capacity to use them. A few questions you should pose before deciding which prototyping software will work best for you and your team are:
· How easy is the software to learn as a new user?
· Is there an option to collaborate?
· How much will it cost?
· Will we have the ability to test our designs on users?
With the right tools and mindsets, tackling the challenges that remote work has placed on the human-centered design process will be made achievable, and may even lead to new discoveries and improvements to its practice.