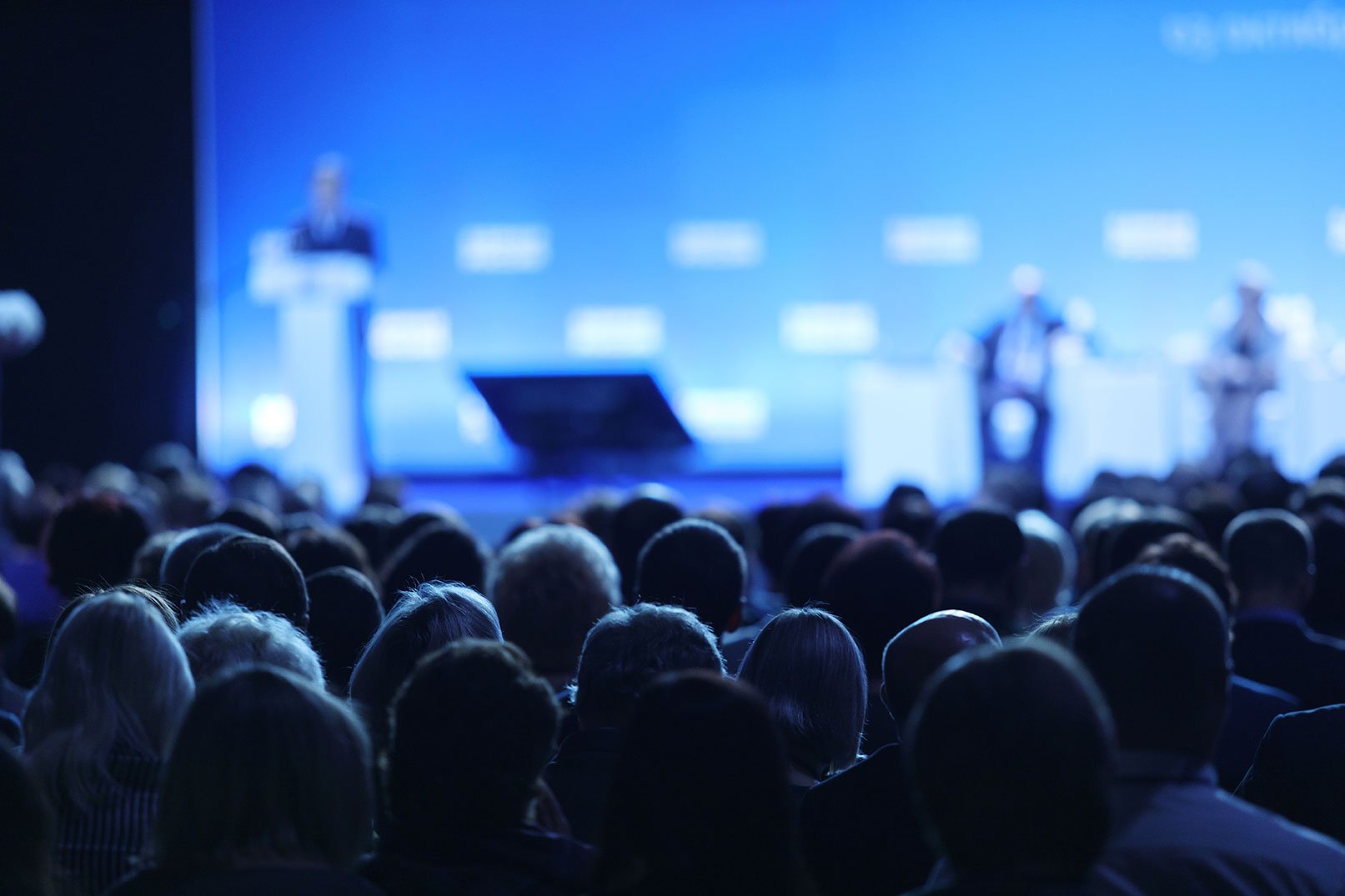 You know something has gone mainstream when it starts showing up at conferences. Design thinking is no different.
This year there are several national and global conferences specifically focused on the powerful business strategy of design thinking, as well as dozens of industry conferences offering design thinking tracks and workshops to help experts in every field learn how a human-centered design approach can help them innovate and improve business outcomes and success.
Here are a several events to check out if you would like to learn about design thinking, evolve your practice of it and adopt it in your organization:
Product Development & Innovation Summit | February 20-21, 2019 in Berlin, Germany. This two-day event for product developers dives deep into how design thinking can help businesses innovate, solve customer needs, and boost customer loyalty. Features topics include customer-centered innovation, leveraging design thinking to boost innovation, and using consumer feedback in product development.
Future of Digital Finance | February 12-13, 2019 in Amelia Island, Florida. This fintech conference features several sessions and experts talking about the value of design thinking and how to take a human-centered approach to innovation. From keynote sessions on creating a culture of innovation, to presentations featuring design thinking case studies and staffing solution that create customer centric web experiences, this event will provide fintech experts with lots of ideas on how they can leverage design thinking to transform their operations.
South by Southwest | March 8-17, 2019 in Austin, Texas. Yes, the annual conglomerate of film, interactive media, and music festivals now offers a dedicated track exploring how design shapes our interactions and plays a crucial role in problem-solving. The line-up features several presentations on design thinking and human-centered design, including Human Centered Tech and Design: Shaping Society, featuring Casper Kyynge of the foreign ministry of Denmark; and Inside Big Tech's New 'Human' Aesthetic with Yihyun Lim, director of the MIT Design Lab.
IQPC's Design Thinking 2019 | April 16-18, 2019 in Austin, Texas. This three-day event promises to help attendees drive "sustainable growth and competitive advantage through human-centered design." It offers interactive design thinking workshops, keynote sessions, and presentations hosted by leading design experts from major global companies, including PepsiCo, Facebook, GE Healthcare, 7-Eleven, and many others.
How Design Live | May 7-10, 2019 in Chicago, Illinois. This annual gathering provides a forum for designers, business owners, creative leaders and marketing professionals to share best practices for using design to engage employees and clients, and to deliver more innovative products and communication campaigns. The event features lots of design thinking focused topics, including How to Cultivate a Whole-Person Empathy Practice, and tips on how to generate designs that Speak the Customer's Lingo.
2019 Transformative Consumer Research Conference | May 19-21, 2019 in Tallahassee, Florida. Hosted by the College of Business At Florida State University, this conference for consumer research experts has an intensive track on using design thinking to create "innovative food experiences and well-being." Participants will spend three days working collaboratively on product research, brainstorming, and developing collaborative articles on their chosen topic. Post-conference, attendees have the option to continue to work in small teams to complete their projects.
Design Thinking Conference (DTC) | October 10-11, 2019 in Amsterdam, Netherlands. If you are a design thinking professional — or aspire to be one — this event is worth checking out. DTC promises to immerse participants in two-days of design thinking theory and practice. Planners built this year's event around a story pattern of "the hero's Journey," providing attendees with a series of collaborative and experiential workshops and experiences to help them tackle their personal and professional challenges with fresh eyes.
DesignThinkers | Oct 24-25, 2019 in Toronto, Canada. DesignThinkers is an annual conference for creative communications and design professionals offering in-depth analyses and best practices in branding, design thinking, communications technologies and user experience design. The speaker line up and agenda are not yet confirmed.
Service Management World | November 11-13, 2019 in Orlando, Florida. If you are an IT service management expert attending SMW, this year you can take part in a two-hour workshop where you will learn key techniques of design thinking and how to apply them in your IT organization to foster an outside-in approach to service design through delivery. It's a great opportunity for IT professionals to evolve their agile practices to the next level.
These conferences offer business leaders a myriad of ways and formats to learn about design thinking methodologies, and to identify opportunities in their own organizations where design thinking can help them gain a competitive edge, innovate and drive human-centered solutions to business challenges that will result in better business outcomes and success.
Learn how to enable innovation skill-building at scale here or download our free ebook Kickstart Innovation: A Guide for Organizations.