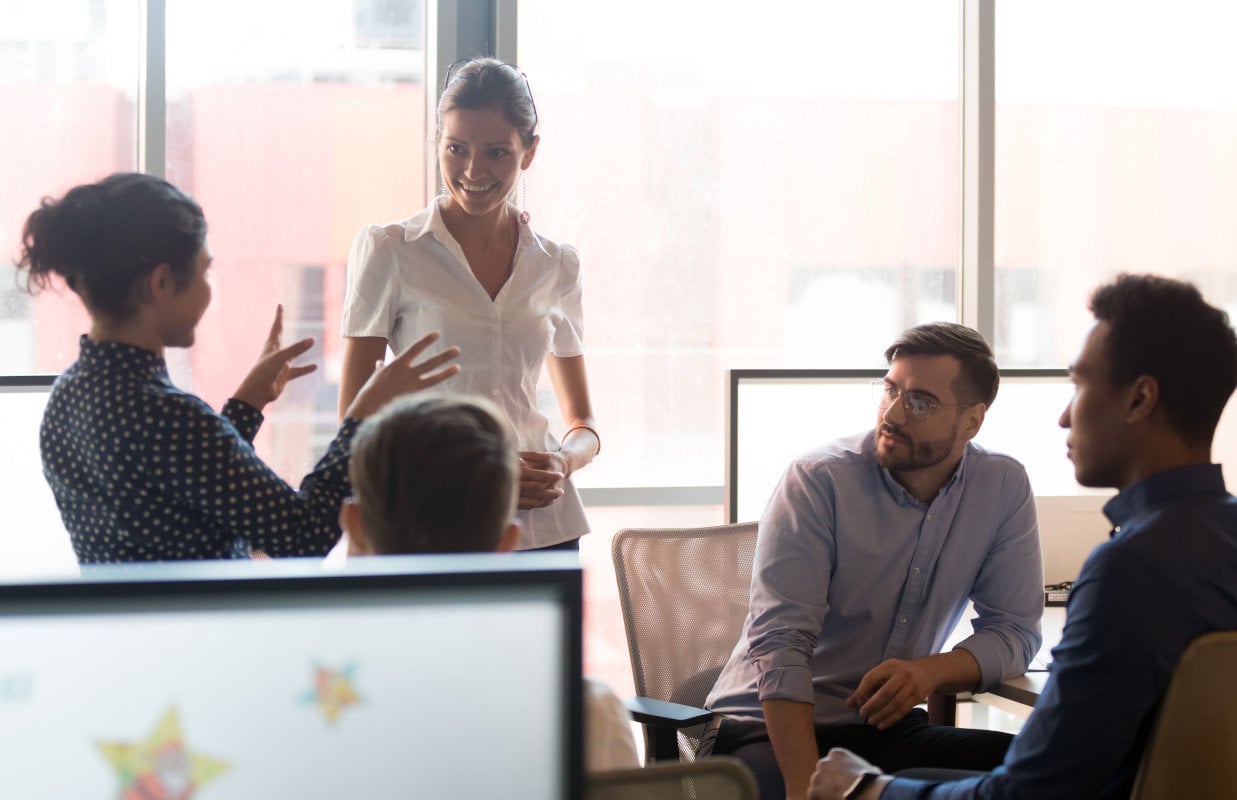 All great leaders have their own, unique strategies for inspiring innovation and improving creativity on their teams. However, they also tend to follow a similar set of unwritten rules.
ExperiencePoint's team of researchers has uncovered five commonalities that all successful innovators and managers use. These 5 mindsets illustrate the intriguing and effective ways that today's business luminaries excel in their roles as leaders and drive better business results.
In our recent Webinar, The 5 Mindsets for Leading Innovation, ExperiencePoint's co-founder Greg Warman explored each behavior in detail and suggested ways in which aspiring managers can effectively incorporate these techniques into their own management style.
The first is practice Relentless Optimism.
At first glance, this strategy might seem simplistic. Say your team is missing deadlines, or their big ideas keep falling short — relentless optimism would sound a little too naïve a practice for good management. But hear us out.
Relentless optimism isn't about ignoring risks. It's about having the confidence to know that "much better" is achievable and worth pursuing, despite the inherent challenges and uncertainties that come with innovation.
Innovation is uncertain work and there are going to be failures, missed milestones and frustrated teams who aren't sure what to do next. This is exactly why relentless optimists are so important. Great leaders make their optimism infectious in order to maximize momentum on the innovation journey. A confident and ambitious mindset is not only crucial when starting out, but can also be the best antidote to self-doubt along the way.
Now you're probably thinking, "That all sounds great, but it's just not the way I work."
That's okay. Leadership is an evolving skillset, and there are lots of things you can do right now to make relentless optimism fit your leadership style.
Reshape the problem. When teams are overly focused on what's not working, it is easy to get sucked into the quagmire of negativity. Instead, try reframing the conversation to see those obstacles as opportunities, and the setbacks as chances to move in a new direction. Instead of asking what went wrong, focus your team on what they can do next, what they learned and how they can evolve. This simple shift can transform your innovation mindset and inspire your team to keep moving forward when they feel stuck.

Never finger point. If people are afraid to fail, they won't push the boundaries of what's possible. They also won't admit to problems early on when those problems are still cheap and easy to fix. So instead of looking for someone to blame when a project isn't working, celebrate the process. Encourage teams to fail early and often, praise what they did well and talk about what went wrong so they can do better the next time. When failure is embraced, teams are more willing to treat them as a step in the process rather than a mistake that should be hidden until it can be fixed.

Check yourself. Adopting an optimistic leadership style requires time, practice, and self-awareness. So take a moment every day to reflect on how you are engaging with your people. Are you offering more praise than criticism? Are you acknowledging hard work? Are you encouraging creativity? Vetting your own behavior is the best way to become aware of when you are practicing optimism — and where you can do better.

Stay focused on the goal. When the team is facing an obstacle, or feeling overwhelmed and in the weeds, remind them of what you are all trying to achieve. Being future-focused, and keeping an eye on the end goal will shift the mood and inspire new ideas on how you might get there.
In our next blog we will explore mindset #2: Empowerment.
Learn how to enable innovation skill-building at scale here or download our free ebook Design Thinking 101.