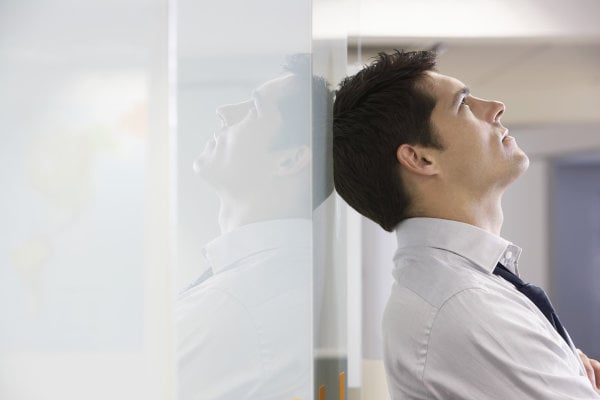 You've gone through all of the stages of design thinking to tackle a challenge or problem your team is facing. You've empathized, specifically defined the problem, ideated all the solutions under the sun and then distilled those ideas down into real-world, usable solutions that you believed would lead to an excellent customer experience. Then you created your prototype. Now it's time to test it.
What do you do when that prototype falls flat? As David Kelley, world-renowned design thinker and founder of the global design and innovation company, IDEO, and Stanford University's d.school, aptly said "failure sucks, but instructs."
Nobody likes to experience failure, especially when you've put heart and soul into this process. But the good news is, failure when you're testing a prototype can be, well, good news. When we use design thinking for innovation, it is meant to be a learning process. You can, and should, go back to the drawing board — you were going to do that anyway. But that doesn't mean you're starting from scratch. Far from it.
When you've prototyped your solution and are testing it on real end users, you need to look at this part of the process as a learning experience not a pass/fail scenario. When you think about it, testing a prototype is another way to gain further empathy.
Testing and gauging users' reactions to your idea is a powerful and crucial time to really see, tangibly, how your solution makes people feel. Use this test time wisely (it should only take about an hour). Ask questions, take careful notes. Ask why in more ways than you can count.
It will quickly become clear to you that design thinking is not a linear process. The failure of your test will lead you back to any and all of the design thinking phases. It might:
Create a new, deeper empathy for your users. The feedback you get from your testers may stir up things you hadn't thought of or picked up before — which in turn may cause you to start anew, armed with that rich, deep information about your users.

Refine your definition of the problem based on what your test uncovered.

Use that redefinition to ideate innovative new solutions that better fit the realities you witnessed in your testing.
Or, it might lead you in a totally new direction, providing innovative new ideas that spark a new level of empathy. That's the beauty of design thinking. There are no bad ideas, and really, there is no failure. It only leads to deeper understanding. And that's always a win.
Learn how to enable innovation skill-building at scale here or download our free ebook Kickstart Innovation: A Guide for Organizations.