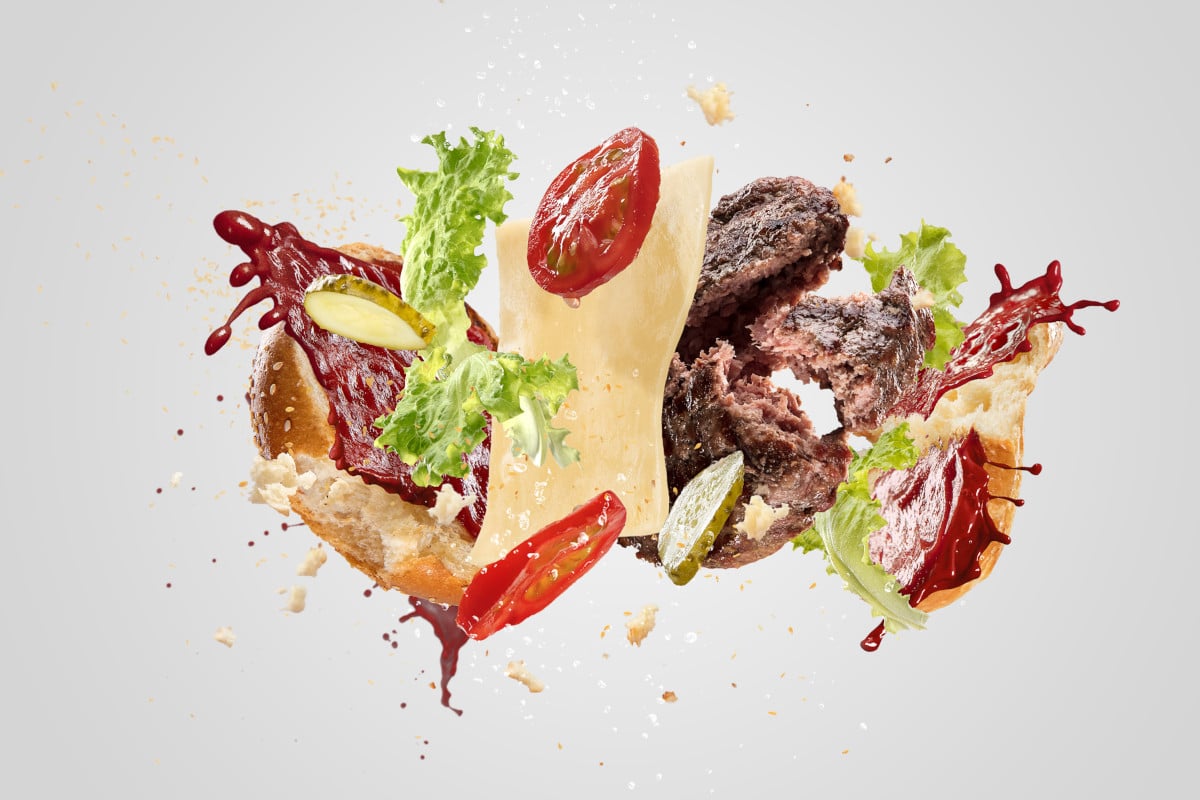 Fast food brands want to launch buzz-worthy items that will bring customers streaming through their doors. Trouble is, these companies often fall back on assumptions about what customers want, often a recipe for disaster.
Remember McDonald's harebrained spaghetti in a cardboard box? What about Wendy's line of deli sandwiches, a misguided attempt to rival Subway? Or Burger King's ill-fated Enormous Omelet Sandwich, which served up half the day's recommended calories, not to mention 2,000mg of sodium?
These mistakes can be avoided when companies use design thinking to figure out what consumers truly desire. Taking the time to engage with customers and empathize with their needs can lead to fast-food hits. Just look at the line of vegan options now offered by Burger King and Dunkin' Donuts.
Fast, meatless and delicious
Burger King was among the first fast-food companies to jump on the meatless/vegan trend. Noticing an industry-wide upsurge in vegan menu options, Burger King saw a great opportunity to attract new customers. Their "Impossible Whopper," a collaboration with Impossible Foods, became available nationwide last August.
According to USA Today, Burger King launched their meatless burger with a promotion called the "Impossible Taste Test." From August 8 to September 1, customers were able to order an Impossible Whopper and an original Whopper for $7, exclusively on DoorDash and the BK app.
Design thinking can take a lot of credit here. The process helped Burger King empathize with extreme users; in this case, those users were vegans and vegetarians who might never have otherwise walked through the franchise's doors. The special promotion, alongside the nationwide rollout and ad campaign, was a massive success for Burger King. Business Insider claims that demand for the sandwich was so high that Impossible Foods had a nationwide shortage.
Dunkin' Donuts has become the next fast-food brand to invest in the vegan trend. They've partnered with Beyond Meat, creating the "Beyond Sausage Sandwich," which debuted nationwide on November 6.
Dunkin's rollout surpassed the size of Burger King's, making it the largest launch of a plant-based meat alternative, according to Business Insider.
Dunkin' Brands CEO Dave Hoffmann made it clear in a statement that Dunkin' makes a habit of empathizing with its consumers, and seeks to raise the bar with everything they do. "Dunkin' is the brand that democratized trends for America, and this latest addition to our menu gives consumers more choice to meet their evolving needs," he declared.
Dunkin' decided to expedite its launch from January to November because of skyrocketing demand during the testing phase; sales more than doubled the company's projections.
Fast food has always had hits and misses. But when consumer needs take precedence over gimmicks or whims, corporations are more likely to create something special. Less spaghetti in a box, more healthy and eco-friendly food—that's design thinking in action.
To learn more about design thinking and innovation in the food industry, check out our post on Flamin' Hot Cheetos.
Learn how to enable innovation skill-building at scale here or download our free ebook Design Thinking 101.