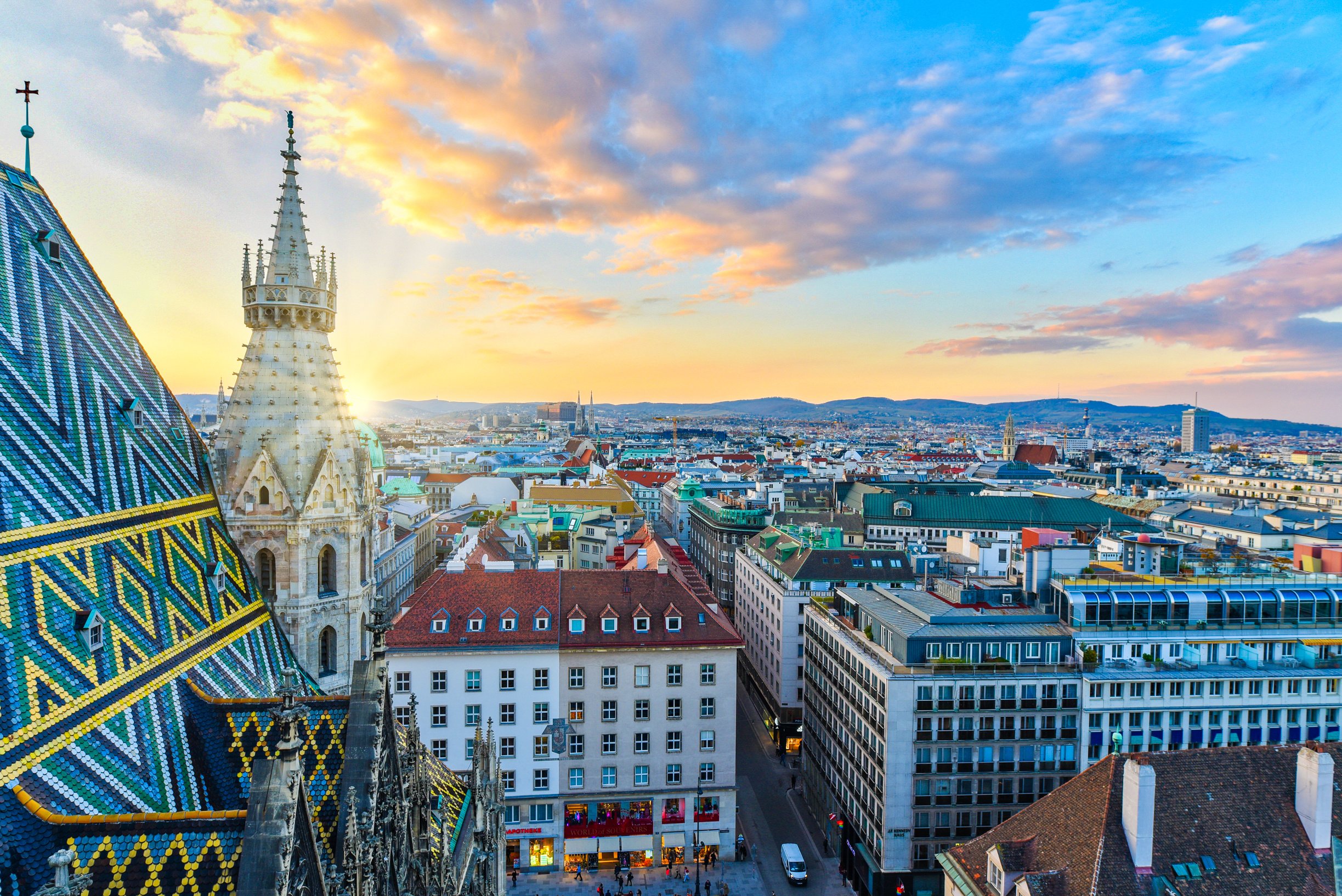 There's a growing trend in the world of urban development. City planners have been using design thinking to make metropolitan centers more livable and attractive. In our last post, we detailed Taipei's recent transformation. The city's current mayor made major improvements to urban life using human-centered design.
Vienna has caught the design thinking bug, too. For the second straight year, the Austrian capital was named the most livable city in the world by The Economist. The rankings are based on 30 factors that define livability, including stability, health care, infrastructure and education. Vienna scored a near perfect 99.1 out of 100.
What makes Vienna so special? There's its famous architecture, history, music and art. But, according to The Irish Times, the Viennese currently rank transportation, parks and local festivals as their city's winning features.
The city has an elaborate, meticulously maintained public transit system that's efficient and reliable. Residents can buy an annual metropass for about $400, minimizing both wallet drain and carbon footprints.
The city prioritizes culture and community, boasting a wide array of festivals and free activities. Socio-economic concerns are also important; rent is capped to ensure that everyone has affordable housing.
A special part of Vienna has taken human-centered thinking a step further. Aspern has earned the high honor of the most livable neighborhood in the world's most livable city. Design thinking deserves all the applause.
According to The Guardian, Aspern was planned with a brand identity in mind: feminism. A quick walk might tip you off; all of its streets and public spaces are named for women. In the rest of Vienna, most streets and public spaces are named for men.
This female-centric neighborhood is one of many creative initiatives that the city has launched to address gender issues. Using human-centered thinking, the city has conducted some 60 gender-sensitive pilot projects since the early 1990s and is considering 1,000 more.
Aspern recently hosted an especially powerful pilot project: a photography exhibition that documented a day in the life of women and girls of different ages and physical abilities.
According to The Guardian, the exhibition invoked empathy among city planners by highlighting the effect that male-designed cities have on women. An architect at the Vienna University of Technology was quoted as saying: "They designed cities like there would be no other people than men going to work in the morning and coming back in the evening."
The photo exhibition was an enormous hit, sparking public discussion about the female urban experience. Topics included the areas in which women felt unsafe and how they attempted to avoid them.
Following the exhibition, city planners conducted a survey and found that two-thirds of city car trips were being made by men, while two-thirds of foot trips were being made by women. The data was concrete proof that male and female urban experiences were radically different.
Aspern built this information into new policies and projects. Apartments were designed with stroller storage, sidewalks widened to accommodate strollers and street lighting improved. Additionally, more benches were installed and footpaths created.
By listening and empathizing with user needs—in this case, the desires and concerns of women in Vienna—Aspern became the most livable neighborhood in the world.
To read more about women and human-centered approaches, check out our post on Powerful Women Shaping Design Thinking.
Learn how to enable innovation skill-building at scale here or download our free ebook Kickstart Innovation: A Guide for Organizations.