TruePill doubles down on design thinking to create a new niche in a traditional marketplace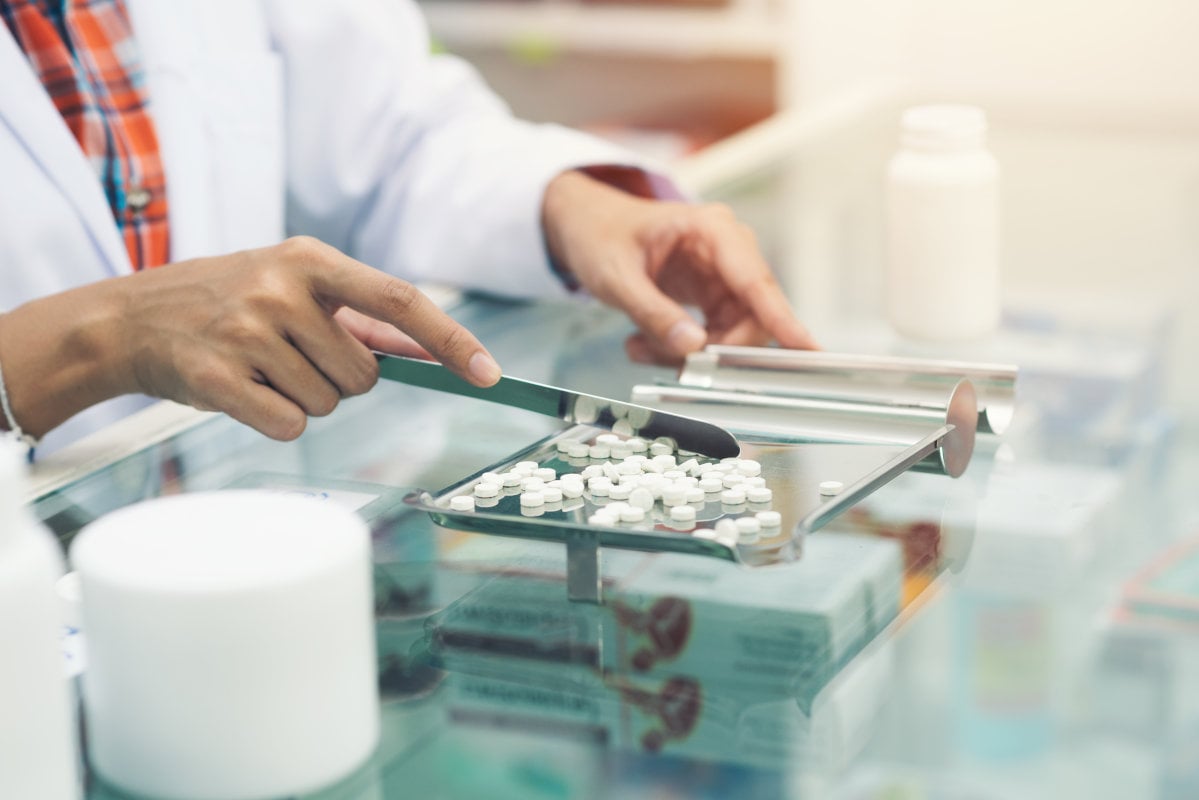 Startups are disrupting the pharmaceutical industry with new technology and ideas. Companies, such as the men's wellness brand Hims, are leading the charge in direct-to-consumer medications. Who's facilitating all this change from behind the curtain?
Truepill, an online business-to-business pharmacy delivery service, is the dealer of the direct-to-consumer boom. The company, which began operations in 2016, reached $48 million in revenue this year and was named one of Forbes' Next Billion Dollar Startups.
It all began by empathizing with a widespread consumer problem: the excruciatingly long waiting lines at the pharmacy.
According to Forbes, Umar Afridi thought of the idea for Truepill while working as a pharmacist. From his vantage point behind the counter, the problem with the pharmacy experience was twofold, involving both the consumer and the pharmacist.
First, there was the interminable waiting in line for medications. The cause of those long waits? The number of phone calls and faxes required of pharmacists.
Sid Viswamathan, meanwhile, was an entrepreneur who had just sold a successful startup to LinkedIn. While casting about for a new venture, he came across Afridi's profile on LinkedIn. Afridi listed his occupation as "startup founder, pharmaceuticals." Viswamathan was intrigued.
After a cold email and a few coffee-fueled brainstorming sessions involving design thinking, Viswamathan and Afridi were in business. The result was Truepill, which combines technology and pharmacy to create an on-demand pharmacy distribution center. Its target market? Those disruptive, direct-to-consumer pharmaceutical companies like Hims.
Enter design thinking and customer centricity. The idea for Truepill came about by empathizing with a consumer subjected to long lines at the pharmacy. Hims, and other direct-to-consumer mail-order pharmaceutical companies, had already provided a solution. Rather than compete with that solution, Viswamathan and Afridi sought out to improve it.
Their empathy extended beyond the customer to the "middle man."
According to Forbes, the pair discovered that direct-to-consumer startups needed a local pharmacy to fulfill each order. "We came to find out they were literally picking up the phone to mom-and-pop pharmacies in different states," Viswamathan told Forbes. By creating a central pharmacy to supply all direct-to-consumer startups, the pair could take their piece of the pie without stepping on anyone's toes.
Truepill has made waves in the pharmaceutical industry, raising $10 million in series A funding, according to TechCrunch. They work with Hims, Nurx and LemonAID among others, shipping out 1 million prescriptions for erectile dysfunction, hair loss treatment and birth control. With 150 current employees, Truepill plans to expand into the U.K. market.
Wouldn't it be great to get your prescription in the mail? Truepill has devised an easy way to get your medication quickly. By using design thinking, the company has created a breakthrough service in the pharmaceutical industry.
Interested in learning more about customer experience and the health industry? Read our post on human-centered design and The Vitamin Shoppe.
Learn how to enable innovation skill-building at scale here or download our free ebook Design Thinking 101.