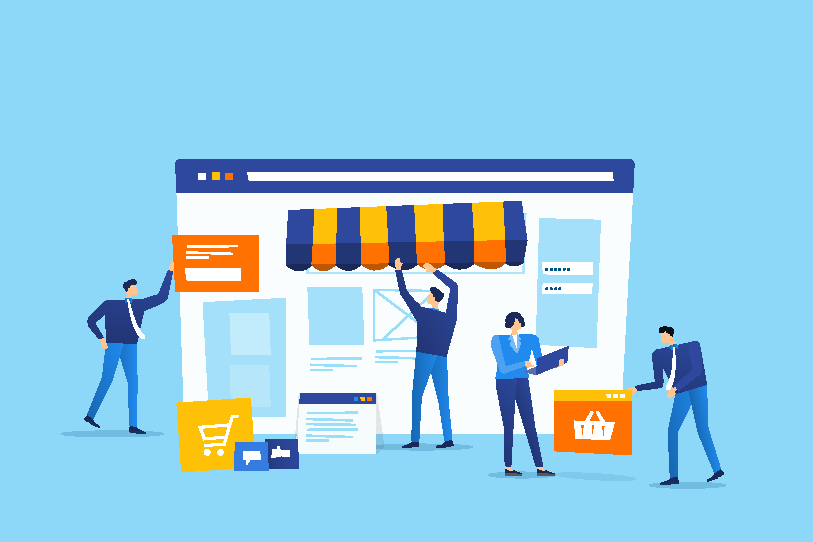 The Vitamin Shoppe experienced a drop in earnings in 2019, but the health and wellness giant is far from giving up.
Recognizing that it needs to do things differently to re-engage its customer-base and attract new buyers, the company is focusing squarely on the shopping experience. This design thinking approach led the brick-and-mortar franchise to revolutionize its shopping experience by taking an innovative approach to digital shopping and changing its in-store layout.
According to the health and wellness publication New Hope, the Vitamin Shoppe is rolling out a series of changes on a trial basis to their Edgewater, New Jersey location. CEO Sharon Leite told the publication, "Our goal with the Edgewater store was to integrate our newest thinking and leading-edge innovations across technology, design, services and product to create the next-generation retail experience at The Vitamin Shoppe."
What can consumers expect with the new rollout? A fresh new look coupled with an easier shopping experience and a newly-minted subscription option. New lighting, brass signage, leather trim and a new warm color palette are additions to the design that will serve as a model for five new stores in January 2020.
The most valuable addition to the company's shopping experience is a new mobile point-of-sale device used by all employees, reminiscent of what's used at the Apple Store. Staff will be able to engage with shoppers and provide suggestions, insight and checkout capabilities from anywhere in the store.
The final and most important addition to the company's new brand exists in their "Only Me" personal health assessment tool. Not only does the tool answer questions about fitness and lifestyle habits, but it also delivers a wellness routine and supplement plan to consumers on a subscription basis. According to PYMNTS, the subscription is available with different monthly payment tiers.
The Vitamin Shoppe may be facing new challenges as it evolves for a new generation of customers. But rather than clinging desperately to old ways of doing things, its leaders have used design thinking to move the company forward. By coming up with a range of customer-centric innovations, the company has renewed its relevancy and is sure to attract new shoppers.
By using design thinking to give customers unique in-store experiences that they can't get online, The Vitamin Shoppe has found a way to compete against the e-tail giants.
Read more about design thinking and retail innovation in our post on Warby Parker.
Learn how to enable innovation skill-building at scale here or download our free ebook Design Thinking 101.