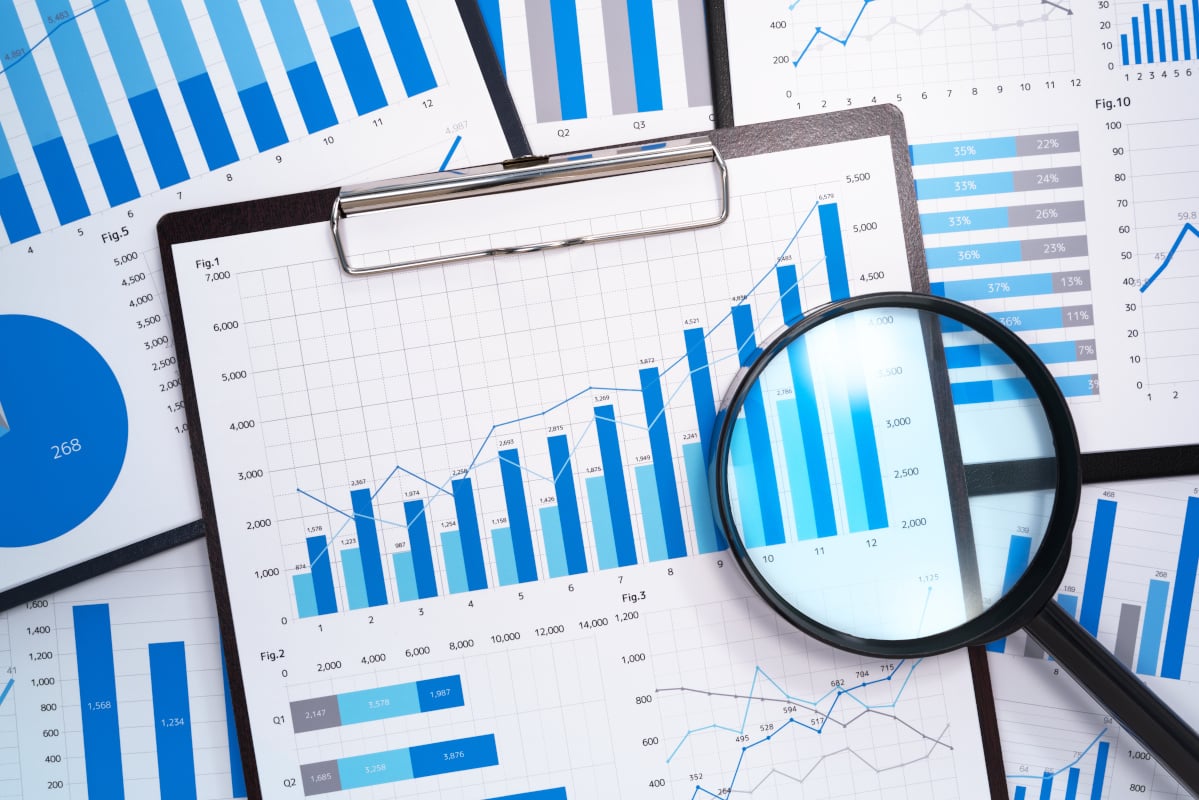 Over the last few months we've been rallying our social community for their personal and real-time opinions related to change, innovation and the challenges of our new realities. We've gathered some of our most popular questions to explore and reflect upon their most resounding answers and how they relate to the world of design. Let's take a look:
Question: Which statement rings most true to your experience: "Since March of this year, I have been doing the following more than ever before..."
Most Popular Answer: 45% of voters chose 'Buying Items Online'
It's no secret that e-commerce was gaining rapid ground long before the world became familiar with COVID-19, but the resulting distances created by this year's pandemic kicked the industry into rapid overdrive.
A Forbes report on COVID-19's transformative impact on e-commerce finds that there has been a 129% year-over-year growth in U.S. & Canadian e-commerce orders as of April 21, 2020 and an 146% growth in all online retail orders. This move means that consumers are not only shopping more online, but anticipating that for the foreseeable future, most of their social and commercial activities will be delivered within the online space.
Where many moves have already been taken by organizations to digitally transform their existing deliveries, succeeding in this realm will require human-centered thinking and the commitment to understanding the new challenges, pain points and opportunities that will exist for existing and new customers in this new realm.
When designing for this new marketplace, innovators must be willing to embrace risk and favor dynamic innovation in order to compete with new rhythms and conditions that will continue to evolve. One such example would be the existence of 'liquid expectations' in a digitally transformed world. This refers to the idea that consumers will bring their expectations from one industry to another, even if those industries don't appear to be related. For example, Amazon's rapid delivery system has changed how consumers expect other areas of their lives to also be super-fast, such as for shopping for or ordering groceries in traditional supermarkets.
As a direct response to such challenges, human-centered design encourages designers to use analogous empathy, which is often a source of new insights — looking to a different industry or field other than your own for a similar challenge, but new solution.
Question: What word would you most readily associate with 'change'?
Most Popular Answer: 45% of voters chose 'Opportunity'
At ExperiencePoint we are heartened to see that many members of our community are interpreting change as an opportunity — the ability to recognize that every challenge and change opens a remarkable space for innovation is one of the most valuable outcomes of a human-centered process.
In that same way, we encourage leaders to embrace and foster the mindset of Relentless Optimism in their organizations — which relates to the confidence that "much better" is achievable and worth pursuing, despite the inherent challenges and uncertainties of innovation work.
In the context of COVID-19, there are plenty of examples of organizations using the changing world as a means to explore new and dynamic opportunities.
The Harvard Business Review points to the Cincinnati-based Crossroads Church who was challenged to move their weekly sermons into an online space. Rather than seeing a limitation, they saw an opportunity to strengthen their delivery: "they now film pastors delivering messages at different locations to help reinforce that week's message (for example, talking about the importance of a strong foundation at the site of a historic church)."
Another such example is highlighted by Deloitte in a related paper, which reads that in the midst of a largescale digital shift set in motion by COVID-19, "Older [consumers] may grow more comfortable with digital channels, opening up new opportunities for retailers to reach a notoriously challenging demographic."
In each case, and with any organization's path through transition and change, the most fruitful and direct road to dynamic opportunity is when we focus on our end-users through human-centered thinking and explore new and bold solutions using their needs as a guide.
Question: If you were to voluntarily return to an in-person workspace, which of these potential changes would be most difficult for you to absorb?
Most Popular Answer: 58% of voters chose 'Wearing PPE (masks, etc)'
Across the globe, we are seeing stops and starts to the return to academics, to the retail landscape and to the office. Along the way, many anxieties have come to the surfaces regarding new and unfamiliar processes, one of which is the adoption of personal protection equipment including masks.
If we take a human-centered approach to this issue in our own workplaces, we would greet it with empathy, understanding that a change to one's physical person and environment can be especially daunting. In a broader sense, empathizing with the difficulties that are inherently present when any human encounters change will greatly enhance the ways in which new processes and practices are both embraced and preserved within your organization.
Following the guidelines of any successful change project can help to direct more precise policy changes as mask-wearing protocol. They must sincerely understand why that particular change is needed, align key stakeholders on the policy and communicate the benefits of the change to the workforce.
Finally and perhaps most importantly, they must be ready and willing to listen to feedback and pain points around the transition and to gather insights from their people as to how to best innovate and iterate in rhythm with the new policy. In further emphasizing a human-centered approach, a leader might consider instilling a sense of fun and community around the wearing of masks, perhaps by launching an office-wide design contest and committing to printing the winning design on masks for the entire office.
Innovating and navigating change in this new world will take great imagination, courage and candour — all of which human-centered thinking is actively encouraging and fostering in organizations around the world today.