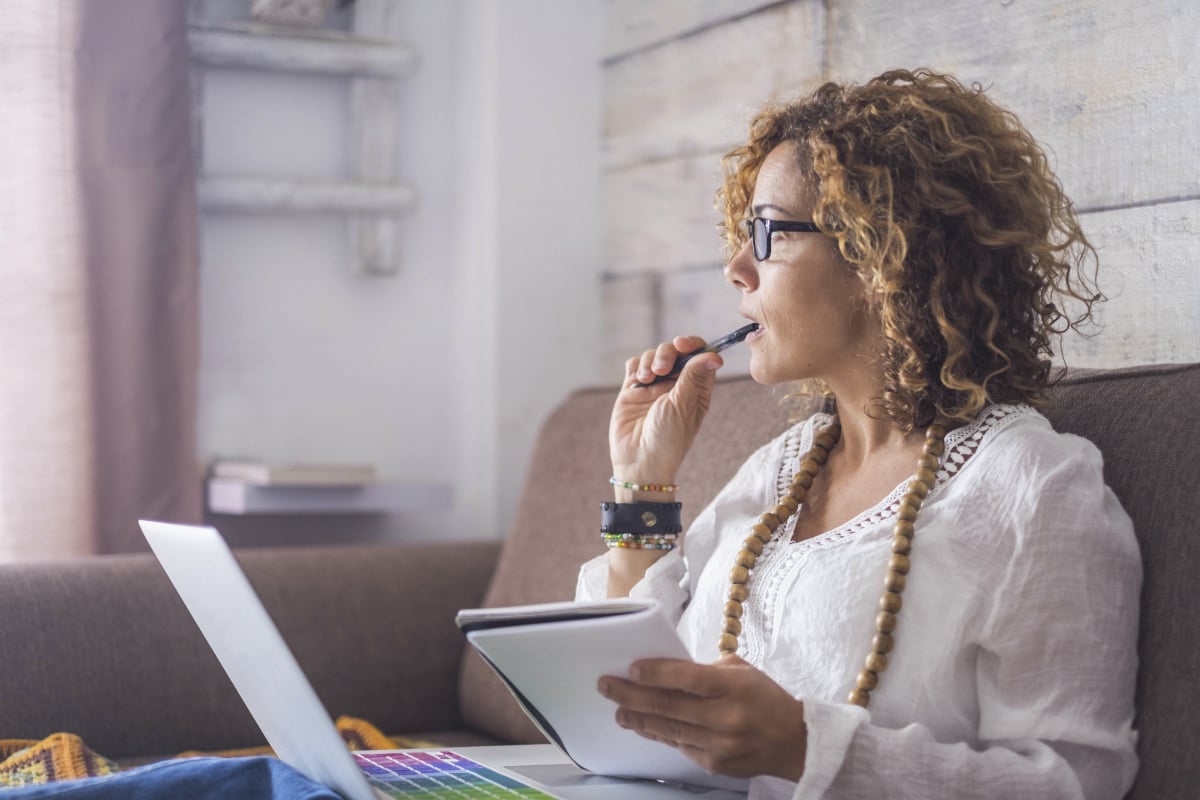 When exceptional leadership is discussed, luminaries such as Steve Jobs, Henry Ford or Elon Musk are often brought to the forefront. Given the obstacles we are facing today, we should certainly expect both genius and tenacity to be critical assets of leaders in the best and worst of times.
Yet if we closely examine individuals who have historically distinguished themselves as innovation leaders, we find that they all share a core set of attributes that help them to engage with and inspire their teams every day.
What's more is that these leadership mindsets can be adopted by any to help their teams — and themselves — to challenge assumptions, generate disruptive ideas and inspire productive action through challenging times and beyond.
Here are examples of the five key mindsets of the innovative leader in action:
Relentless Optimism in action
The mindset of Relentless Optimism relies on the confidence that "much better" can exist and is worth pursuing despite the challenges and uncertainty inherent in innovation work.
The development of the Bank of America's Keep the Change Program presents a perfect example of Relentless Optimism. In 2004, the act of financial planning had long been established as a tiresome, stressful process and banks were challenged to entice new customers to open accounts.
While the majority of financial institutions were content to stay within the status quo, leaders of the Bank of America took a decidedly more optimistic view — they asked the question, "How might we make financial planning fun?"
The response was the Keep the Change program wherein customers would enroll in an account that would automatically round up purchases they made with their debit cards. The overage collected from this action would be transferred to a savings account, and the bank would in turn, match those transferred funds to a certain dollar amount.
In this way, savings accounts would begin to grow without extra thought or stress, making the act of financial planning an exciting and easy endeavor that was hugely popular with customers.
Here, the mindset of Relentless Optimism allowed the blank to blaze a trail in a highly competitive and crowded field.
Empowerment in action
Empowerment is a crucial mindset for great leaders — it means setting the stage for success, checking in at key moments, contributing as an equal, and trusting others to do incredible work.
While long-ingrained work structures might say otherwise, the complexity and pace of change today makes it unlikely a leader is the single best source of ideas. Leaders need to expand the problem-solving bandwidth, providing their perspective up front and offering the direction and guardrails that will keep their people focused and moving toward a great outcome.
An example of an innovation leader who prioritizes Empowerment is Mary Barra, the current CEO of General Motors. Barra is known for her collaborative and humble nature, and for presenting herself in complete contrast to a stereotypically high-and-mighty corporate executive. She shows genuine interest in her team and is proud and quick to acknowledge and give credit to their hard work, upholding her role and a strong and skillful overseer while instilling confidence and loyalty in her people.
Human-Centeredness in action
Adopting a Human-Centered mindset means that the leader understands that in order for innovation to succeed, it must ultimately be adopted by its intended user. It helps leaders and teams sift through great ideas to find the ones that serve a real purpose — ensuring they invest in projects that the world actually needs.
Danielle Schlosser, Principal Research Scientist at Verily Life Sciences, wondered whether an app could empower young adults with schizophrenia to take greater control of their healthcare.
Schlosser began by conducting comprehensive interviews with a wide range of schizophrenia patients. These human-centered discussions provided her insights far beyond diseases symptoms and diagnoses. Her primary takeaway was the discovery that in order for young individuals with schizophrenia to effectively engage in the app, it needed to use minimal clinical language and to provide users with a safe and supportive community.
With these insights she led the development of the PRIME app, a social networking platform aimed at connecting users to other young adults with schizophrenia. Beyond the availability of a built-in community, users were also provided a direct line of contact to mental-health clinicians — deliberately named 'coaches' —available to provide them with counseling and motivation in quick order.
A study on the efficacy of the PRIME app revealed that it was the first time that many users had ever interacted with other young people with schizophrenia — showing that a crucial need had been directly fulfilled using a human-centered mindset.
Learning Focus in action
The Learning Focus mindset emphasizes humility and the acknowledgment that successful leaders do not always know the correct solution to a problem. As such they do not rely on
speculation based on the past or whim and encourage multiple prototypes and experiments that help reveal what a winning solution looks like through trying.
The story of Intuit's Quicken Software for Easier Bookkeeping is a great example of Learning Focus as a prioritized mindset.
When personal finance management tool Quicken was created by Intuit, the product's familiar interface replaced the usual spreadsheet model that was confusing users and set it apart from the crowd. The switch meant that the learning curve for software users was easier and enabled them to take better charge of their personal finances.
The Quicken software saw immediate and far-reaching success, but following its launch, Intuit co-founder Scott Cook admits that he neglected to make human-centered design a priority within his business strategy. For a time, he says, the company focused solely on ease of use that had gained them success in the past and lost sight of how users were feeling as time went on.
Adopting the Learning Focus mindset, Cook set aside his prior assumptions and empowered his team to create products that would continually and sustainably delight the customer and make their life easier. The result? Software platforms such as QuickBooks Online and Turbotax, which solidified Intuit as a permanent leader in the industry.
Discipline & Excellence in action
The leadership mindset of Discipline & Excellence means enforcing accountability for commitments and deadlines and demanding excellent work throughout.
While an innovation culture favors an openness to a variety of new ideas, enhanced collaboration, and experimentation, they also require equal doses of accountability, judicious use of resources and disciplined timelines to keep work focused and moving forward.
The Harvard Business Review points to Boston-based biotech incubator and holding company Flagship Pioneering as a primary example of the mindset of Discipline & Excellence in action.
Under the guidance of founder and CEO Noubar Afeyan, the company boasts a formal exploration process that ses teams of scientists, under the direction of one of the company's partners, undertake research on a certain problem. Explorations are initially unconstrained, with any idea or hypotheses being entertained regardless of how far-fetched it may be.
But as with any organization that leads with Discipline & Excellence, there is a meticulous method to the madness. Following a period of unconstrained exploration, Flagship teams are then expected to design what Afeyan calls 'killer experiments' — low cost and quick-to-action initiatives that accelerate the probability of exposing an idea's flaws.
Further, Flagship's venture team members themselves have a strong incentive to be disciplined in their work. They gain no financial benefit from seeing a losing program through, which incentivises them to reign in their ego, recognize when a program and be focused in their innovation journeys. Altogether, these processes exemplify the perfect balance of creative freedom and structure, an inevitable outcome of the Discipline & Excellence mindset.
---
Leaders need imaginative business breakthroughs now. Our live, virtual and expert-guided workshop makes leaders confident and capable innovation catalysts in less than a day. Register for our ExperienceInnovation™| Lead workshop starting June 24.