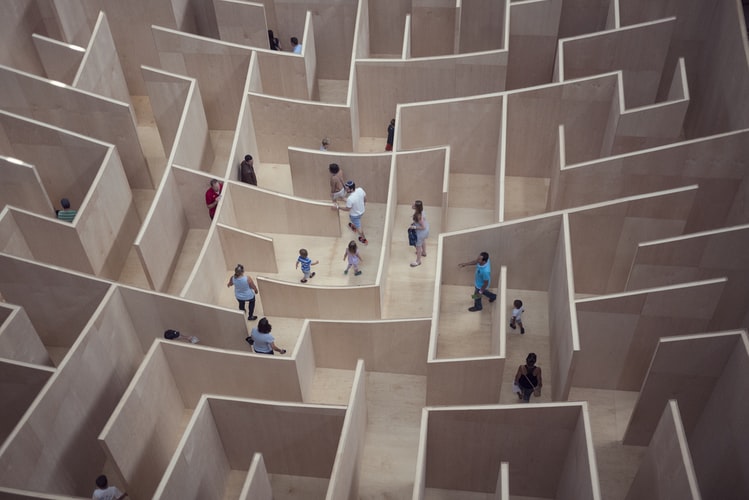 English novelist Mary Shelley once said, "Invention, it must be humbly admitted, does not consist in creating out of void, but out of chaos."
It is no secret that we are in the midst of chaos — weathering an intense storm that is continuing to beat down over our economy and social lives, leveling blows that will reverberate for years, if not forever.
And yet, as Shelley implied — nothing has ever come from nothing. Exceptional outcomes, throughout history, have been the byproduct of exceptional circumstances — and those outcomes have been driven by exceptional leaders.
While Steve Jobs, Elon Musk, Henry Ford, and Thomas Edison are some names that might immediately come to mind when thinking of exemplary leadership, the truth is that the most exceptional leaders are the ones who continue to drive innovation, inspiring productive action in themselves and others through the times of uncertainty and ambiguity.
Remember that some of the fastest-growing private companies in the U.S. have been the direct product of recessions, which have emboldened business leaders to harness the mindset of Relentless Optimism — taking hold of their financial destiny and inspiring their teams to venture into territory they would have otherwise never explored.
So where would we without complex crises, that have so often inspired strong leadership and brought about solutions that have changed the world for the better?
Feeling inspired? Below we've gathered a few quick hits of innovation inspiration for leaders, each aimed at inspiring and driving innovate thinking during challenging times and beyond:
Watch: 30 Most Innovative Business Leaders of 2020
This comprehensive list, compiled by online resource Business-Management-Degree.net, highlights the most innovative business leaders of today and speaks to the ways in which each has ignited significant innovation and driven exceptional growth in their organizations. Featuring an accompanying video for each, the individuals on this list hail from a wide range of backgrounds but share a commonality in having pushed themselves and their teams towards remarkable innovation.
For all those who love diving deep into a good podcast, American Innovations is a fascinating series which covers the intriguing stories behind innovations and innovation leaders. Hosted by bestselling author Steven Johnson, each episode uses immersive scenes and point-of-view narration to tell the stories of the scientists, engineers, and ordinary people behind the greatest American discoveries of last century.
The series, founded by podcast network Wondery, has recently begun including episodes specifically dedicated to the global fight against Coronavirus and the innovations that have been sparked as a result.
Focus: Coronavirus Drives Innovation — Watch This Tech Trend
Ian King, a senior analyst at Banyan Hill Publishing with over two decades of experience trading and analyzing the financial markets, takes a focused look at one of the ways Covid-19 has accelerated the pace and adoption of new technology. He does so by highlighting blockchain: one trend that he argues has been both accelerated and ameliorated by the crisis and that will continue to drive innovation once the pandemic comes to an end.
Read: Innovating Out of Crisis: How Fujifilm Survived (and Thrived) As Its Core Business Was Vanishing by Shigetaka Komori
When digital cameras overtook the landscape of photography, Fujifilm did not fall under the weight of a new era. As the company's CEO and chairman from 2003 to 2012, Shigetaka Komori led Fuifilm through the roughest period in its industry's history — the company boasted record profits when rivals such as Kodak would file for bankruptcy. In this insightful, inspiring and succinct read, Komori explains what he did differently through transformative organizational innovation.
As a relevant aside, the Fujifilm corporation is also active in pharmaceutical products — with one of its subsidiary company's antiviral drugs being currently considered as a potential cure to Covid-19.
Created with the sole purpose of inspiring anyone weighed down by the challenges of the pandemic, this fantastic resource is a rolling, real-time collection of innovations occurring as a direct response to Covid-19. An innovative pivot in its own right, this offering by TrendWatching and Business of Purpose encourages visitors to share and use the hundreds of quick-hit stories posted and updated on a daily basis.
------
Leaders need imaginative business breakthroughs now. Our live, virtual and expert-guided workshop makes leaders confident and capable innovation catalysts in less than a day. Register for our ExperienceInnovation™| Lead workshop starting June 24.