For years, The Prototype has served as an educational space for design thinking practitioners and businesses seeking information related to the transformative power of human-centered design. With over 60,000 views in 2021 alone, The Prototype has become one of ExperiencePoint's best resources for organizations hoping to transform their workplaces, drive financial growth and blaze new paths to success.
While we are proud of all our posts, some have resonated with our readers more profoundly this year than others. We've gathered our top 5 most-read blogs posts from 2021 in hopes that this shortlist helps to propel your human-centered journeys into 2022.


Top Five Most-Read Blog posts of 2021




---
#1 The Do's & Don'ts of Design Thinking: How to Be More Innovative in Your Daily Work

Design thinking is a human-centered approach to innovation that anyone can learn and master with practice. As a repeatable framework, the design thinking process demystifies innovation by making it less about random inspiration and more about focused inquiry.
If you have ever attended a design thinking workshop in the hope of strengthening your innovation capabilities, realized the deep-rooted merits of the approach but struggled to incorporate the structure into your work, these five do's & don'ts are for you.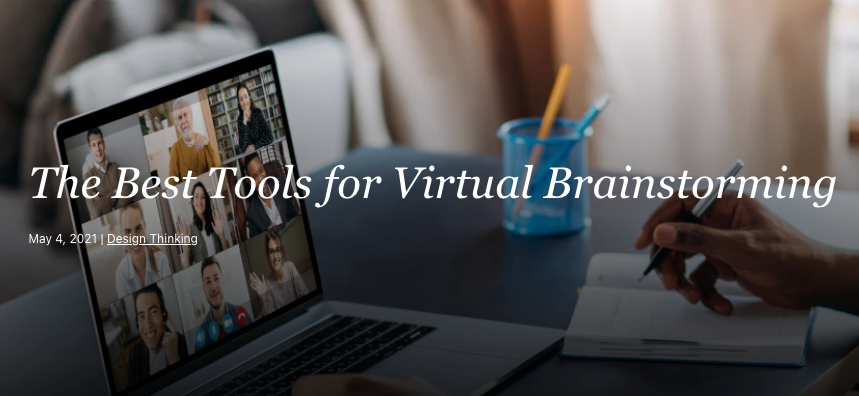 Whether you're showing signs of Zoom fatigue or are still happy to be spared your daily commute, pandemic life means that group activities previously hosted in big meeting rooms are still taking place online. But there's no reason why your virtual brainstorming session can't be as dynamic and productive as the events you used to host in person.
Need help choosing the right tool? Check out this blog to discover our top brainstorming platforms.

---

For brainstorming tools, tips and best practices, checkout our
on-demand webinar: Brainstorming Like a Pro.
---
#3

One Size Fits Men: When Human-Centered Design Has a Gender Problem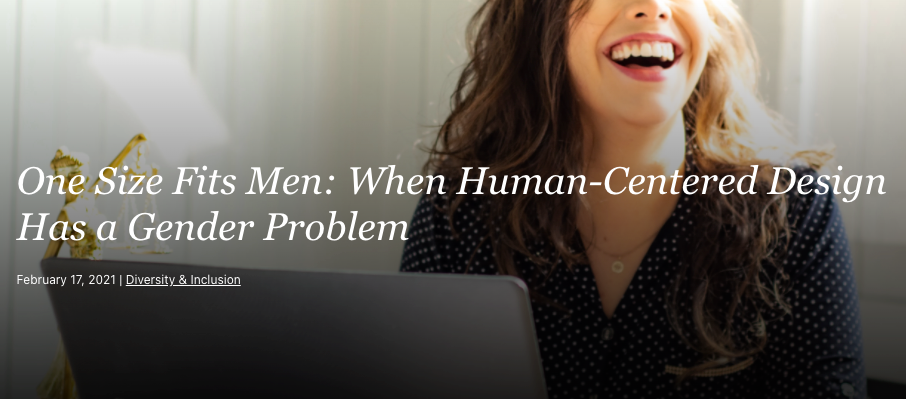 Human-centered design (HCD) sounds like a non-discriminatory approach to problem-solving. After all, what could be more inclusive than the word "human?" But when HCD isn't used effectively and fails to consider all users, it can lose its underlying spirit of equality. In fact, it stops being true HCD at all.
With women still making just 82 cents on every male dollar in the U.S., it's hardly surprising that, when it comes to customer-centric innovation, the default customer is typically male. Beyond arousing our general indignation, it's a design bias that can seriously affect women: read on to find out how.
#4 Five Virtual Design Conferences to Log Onto in 2021

The last year's events have profoundly affected how people now meet, exchange information, and share knowledge. Yet, in the realm of design, where disruption is a constant reality, we have seen several major design forums flourish in the face of significant challenges.

In the spirit of change, innovation and community, here is a list of five popular 2021 design conferences that pivoted their itineraries to the online realm this year.

Design thinking is poised to play an essential role in a post-COVID world. Between the impact of the pandemic and the growing need to digitize everything, an increasing number of organizations are using design thinking to solve urgent problems and uncover the best growth opportunities. It would be no surprise that design-led companies outperform their competitors by as much as 211%.
At ExperiencePoint, we've been singing design thinking's praises for a long time. We've seen hundreds of our clients flourish by adopting human-centered practices into their mindsets, behavior and daily routines. But design thinking can affect more nuanced change than simply increasing revenue, de-risking new initiatives and unleashing employee creativity; design thinking can also drive real progress when it comes to today's most critical business imperatives.