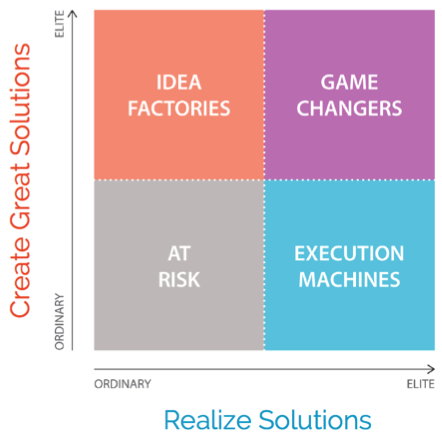 GAME CHANGER | 3 MIN. READ
"How do they do it?"
It's a question we hear all the time. "They" might be referring to big-name innovators like Apple or Netflix, or it could be the big fish in a specific small pond—the one company that regularly blows everyone else in the industry out of the water (whether everyone else wants to admit it or not).
"They" are the companies that consistently put out offerings that tap into the desires of their audience. They're agile in the face of relentless change and complexity. It's like they have the magic touch, an uncanny ability to turn ideas into impact, and in the process, rewrite the rules of their industry.
No wonder so many leaders want to unlock their secrets.
Read More